Ukraine is deploying more weapons to Donbass. The weapon platforms are being deployed to those territories of Donbass which are under Kiev's control.
While Russia has deployed more than 100,000 troops close to the Ukraine border, Ukraine is stepping up its deployments near LPR and DPR.
Luhansk People's Republic (LPR) and Donetsk People's Republic (DPR) are two self-declared states situated between Russia and Ukraine. LPR and DPR are situated in the Donbas region. Ukraine claims that LPR and DPR are part of Ukraine and Russia is backing separatist factions in the two areas.
DPR leader Denis Pushilin today claimed that Ukraine was delivering weapon systems in Donbass zone close to the engagement line with DPR and LPR.
Meanwhile, the Russian envoy to the European Union Chizhov today made it clear that Russia reserved the right to counter-attack in case of an attack on Russians in Eastern Ukraine.
LPR and DPR are situated in the Eastern zone of Ukraine. It is very much clear that Russia will respond in case of a Ukrainian attack on LPR and DPR in the Donbas zone of Eastern Ukraine.
In another related development, German Chancellor Olaf Scholz today left for Kremlin after concluding his talks in Kyiv with Ukrainian President Volodymyr Zelensky. Olaf Scholz pledged £150 million to support Ukraine. Germany, Kremlin's partner in Nordstream 2 pipeline, wants Russia to de-escalate tensions.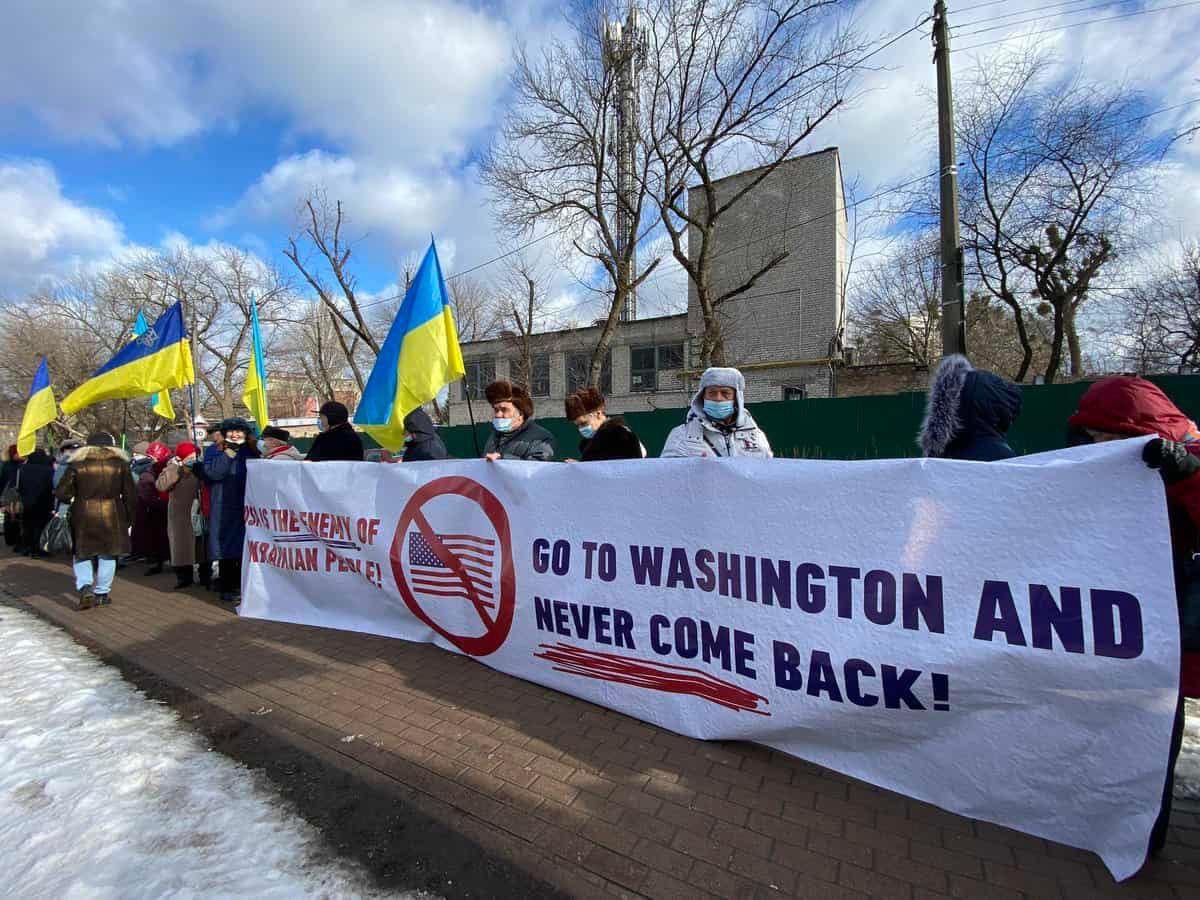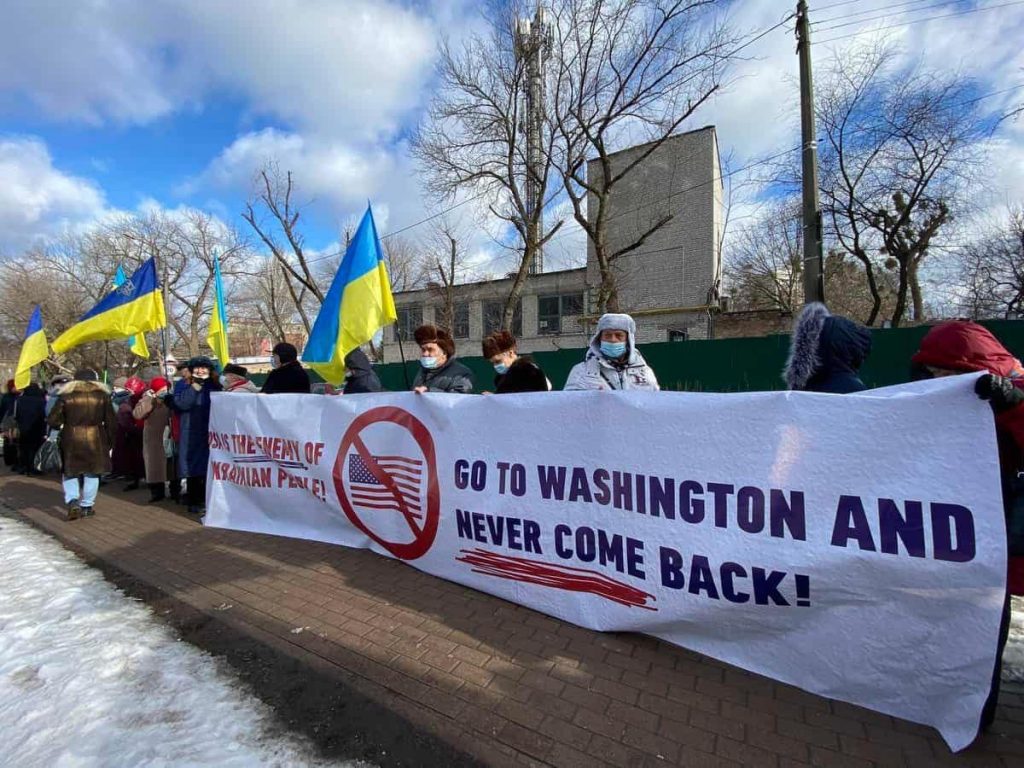 While the US is adamant that Russia is all set to invade Ukraine, dozens of Ukrainians protested in front of the US embassy in Kyiv. The protesters accused the US of planning and fueling a war in Ukraine.
Ukraine has not closed its airspace despite the reluctance of international airlines to fly to Ukraine. It seems that war is not as imminent as is being portrayed by US-based intelligence sources.