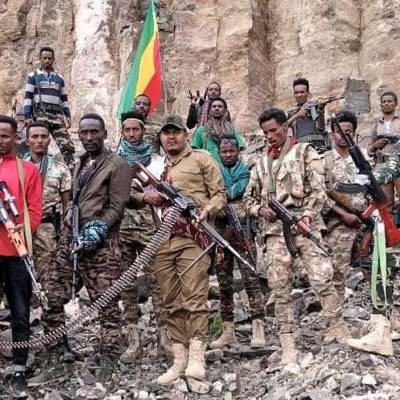 Two Amhara diaspora organizations have released a statement amid reports of likely measures against Amhara-region-based militia Fano. Federation of Amharas in North America (FANA) and Canadian Amhara Societies Alliance (CASA) have issued this joint statement.
The two bodies say that threats from some government officials to Fano are actually threats to Amhara people. Oromo Liberation Army in Oromia and Tigray force in Tigray are being allowed to operate, but Fano is being suppressed in Amhara, the statement says.
The two organizations refer to a message shared by the Amhara regional government a few months ago. When Tigray forces were threatening to reach Addis Abab, the Amhara regional government said that it was not possible to stop TDF with regular forces only. The regional govt back then called upon all citizens to fight for the country.
CASA and FANA argue that the people of Amhara should not be deprived of their right to protect themselves.
Temesgen Tiruneh, Ethiopian Intelligence Agency Chief's recent statements about Fano have been condemned by the two Amhara diaspora organizations.
Ethiopian and Amhara diaspora has been actively involved in the ongoing Ethiopia-Tigray conflict. Some analysts accuse the diaspora of fueling conflicts in Ethiopia. Amhara People's Force (Fano) Foreign Affairs Committee has been seen raising funds for Fano through online Zoom meetings.
While some Amhara local & diaspora groups see action against Fano as action against Amhara, will the Ethiopian Federal Government press ahead with its announcement to tame Fano?