Turkey has demanded a permanent UN Security Council seat for Africa. Yesterday 3rd Turkey-Africa summit concluded in Istanbul. Turkish President Recep Tayyip Erdoğan in his speech said that 1.3 billion Africans should have permanent representation at the UN. Almost a week ago, Ethiopian Prime Minister Abiy Ahmad Ali made a similar demand in one of these statements.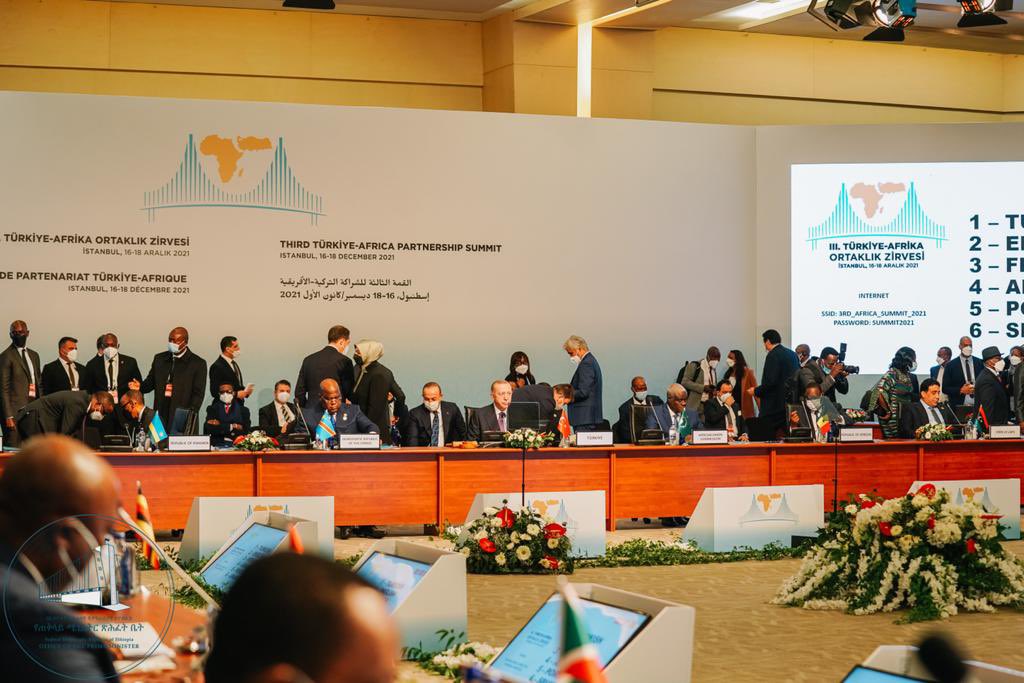 Yesterday's summit was attended by 16 African heads of state including Félix Tshisekedi, African Union chair, Ghana's Nana Akufo-Addo, Senegal's Macky Sall, Rwanda's Paul Kagame, Zimbabwe's Emmerson Mnangagwa, Muhammadu Buhari of Nigeria, Abiy Ahmad Ali Prime Minister of Ethiopia and others. 102 ministers, including 26 foreign ministers, from 39 countries were also part of the summit.
Turkey Africa economic and defense ties are strengthening. While the Turkish economy is under pressure with depleting value of the Turkish Lira, Turkey is eyeing African countries for its defense and other exports. Somalia and Ethiopia have purchased Turkey TB-2 combat drones in recent months. Most experts say that Turkish drones could be behind recent gains by Ethiopian government forces against Tigray Defence Force.
Nigeria and Angola have also shown interest in the purchase of Turkish drones too. African countries are interested in Turkish defense equipment because Turkish defense items are cheaper and Turkey, unlike some other countries, does not attach strict conditions to the use of these items. In Africa, Turkey has at least 3 military bases in Somalia, Tunisia, and Morocco. Turkey had 12 embassies in Africa in 2002. The number has risen to 43 now.