Tigray forces, which retook two major towns from Ethiopian government forces 2 days ago, are advancing in the western direction.
Two days ago, Tigray fighters took back Gashena and Lalibela towns in the North Wollo zone of the Amhara region. Last night Tigray forces shared a video clip from Gashena. In the video clip, Tigray fighters can be seen in Gashena town.
After taking control of Gashena, TDF is now advancing towards South Gonder. Reportedly Tigray forces are already inside Filakit town which is situated between Nefas Mewcha and Gashena.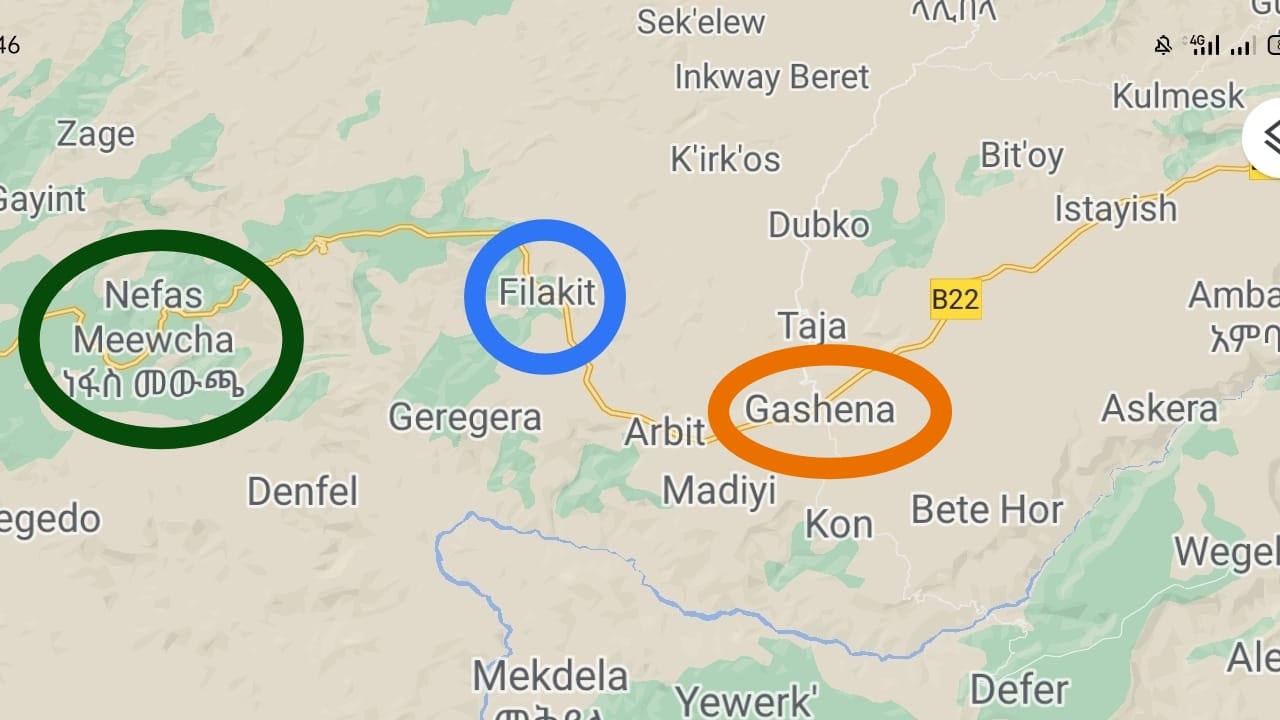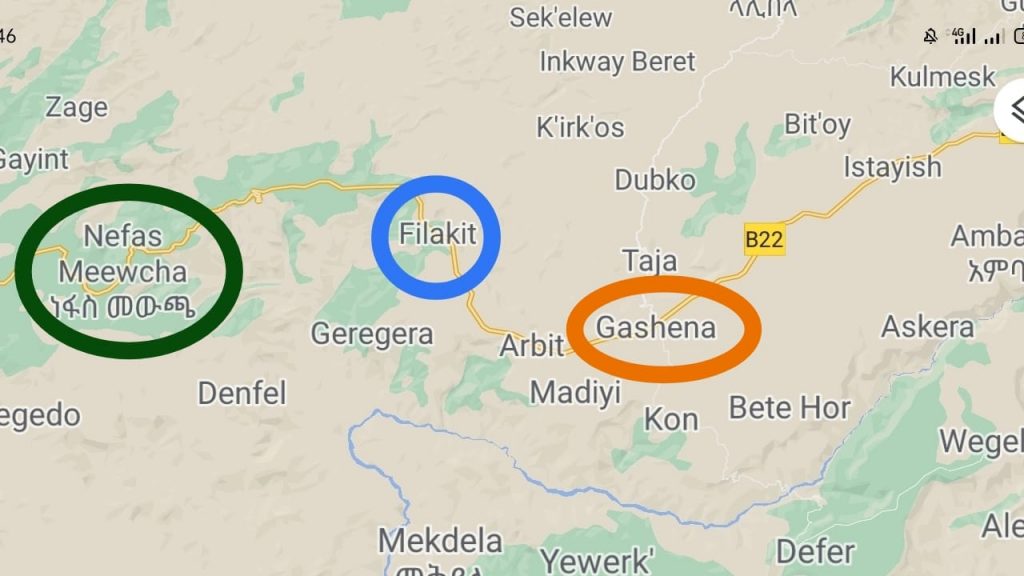 On the Dessie front, Tigray forces are holding their ground near Mersa town. The last known places recaptured by Ethiopian government forces are Hayk and Bisitima. Front lines seem to be close to Mersa.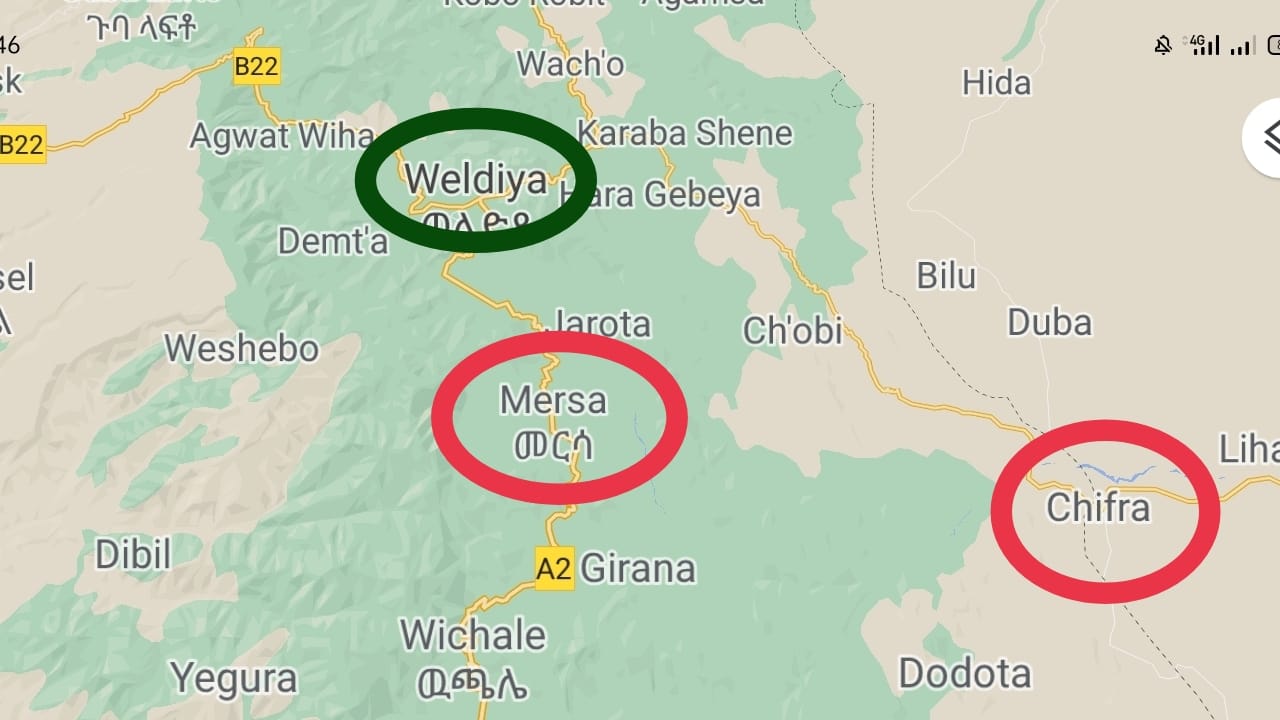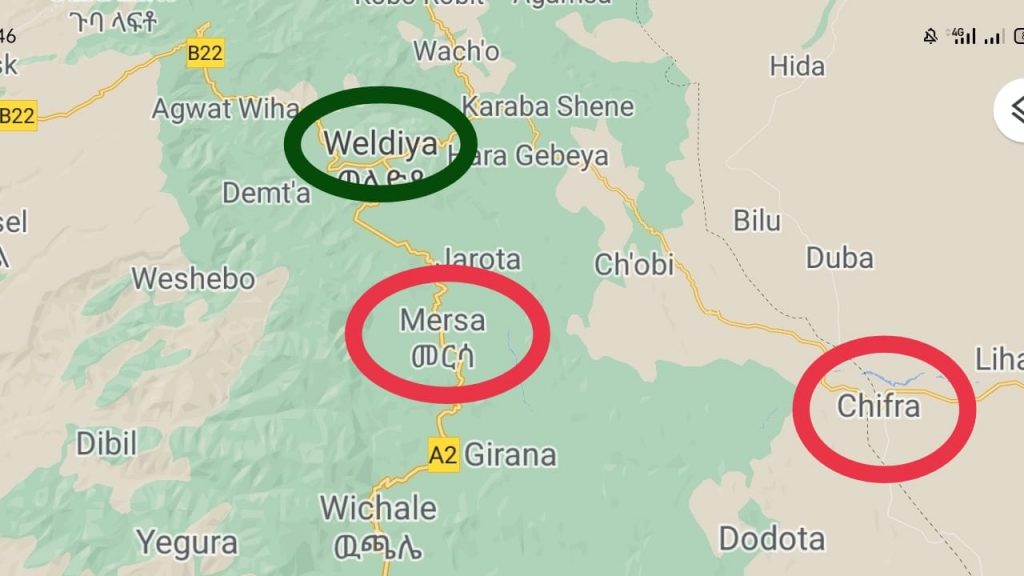 In the coming days, Tigray forces could try to push towards Gonder and Gonder-Tigray roads from Gashena, Wag, and Lalibela.