Some Sudanese protesters have demonstrated in front of the embassies of KSA (Kingdom of Saudi Arabia) and the UAE (United Arab Emirates) against the alleged intervention of these countries in Sudanese internal affairs. The protesters accused the two Middle Eastern countries of backing the Sudanese military.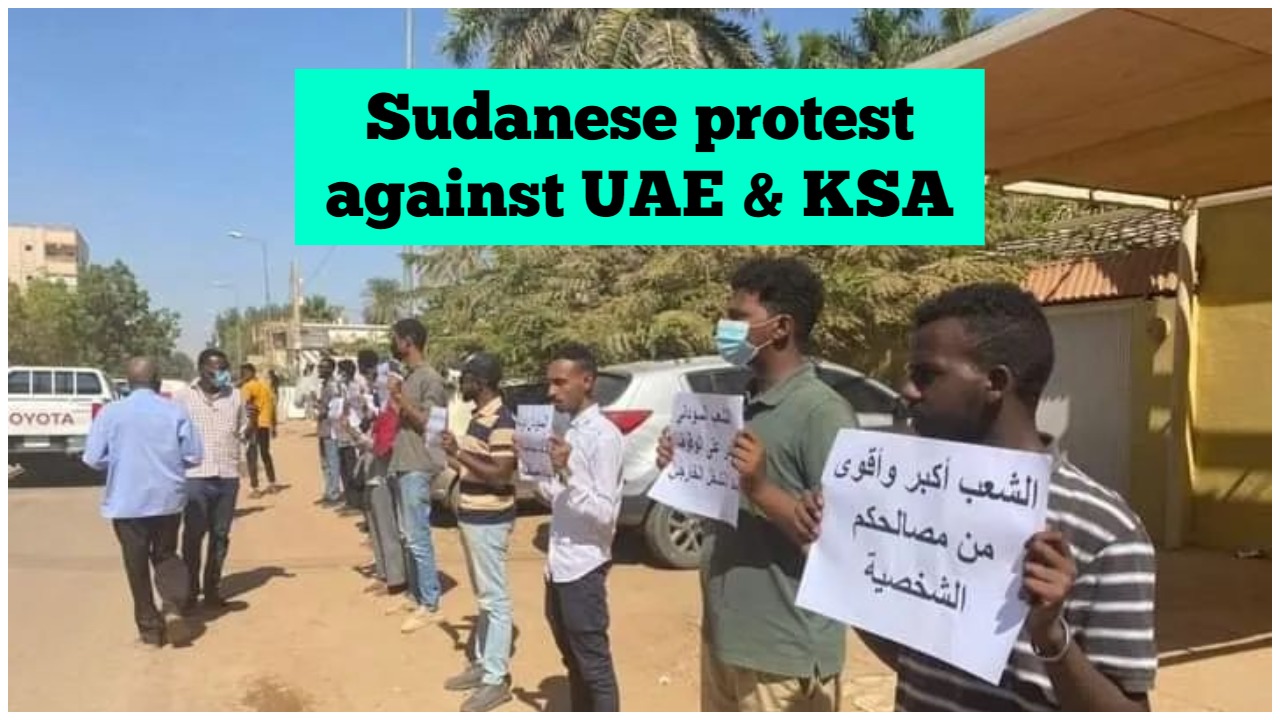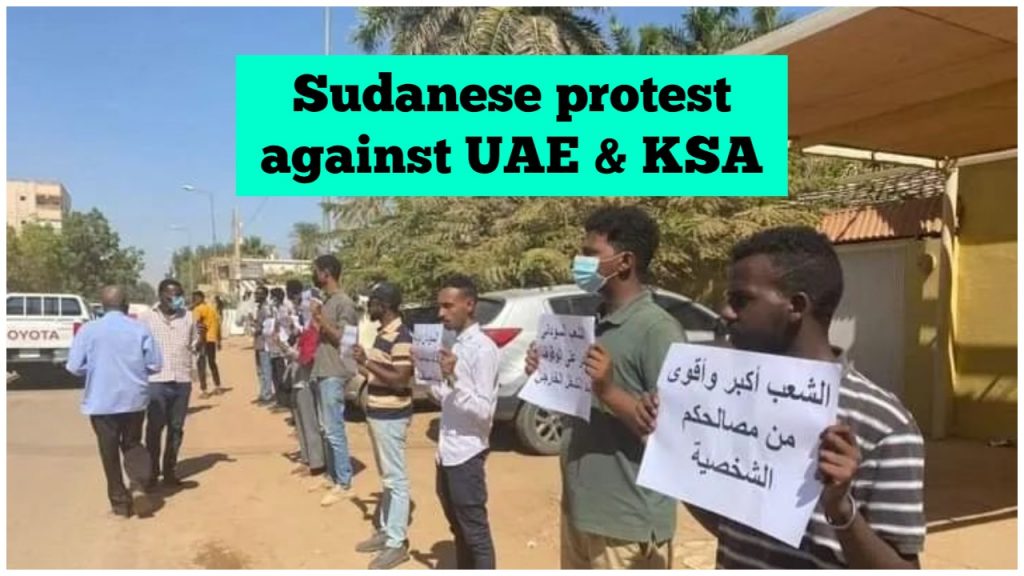 Sudan military chief Abdul Fattah Al Burhan staged a coup on October 25 and civilian Prime Minister Abdullah Hamdok was put under house arrest. Later the army chief and the PM struck a deal and the PM was reinstated but Sudanese protesters comprising professional bodies, political parties, and other sections of society rejected the deal.
Since the coup on October 25, people have been protesting. They want the Sudanese military to be held accountable and they want no role of the Sudanese military in politics.
Today on December 6, Sudanese protesters are launching the 7th round of their protests. Protesters have planned 5 major demonstrations this month.