Sudan: Tens of thousands are expected to participate in Thursday's protests on across Sudan. The demonstrations are being held to condemn military takeover on June 30, 1989 by former ruler Omar Al Bashir.
Omar Al-Bashir was removed from power in 2019 after street demonstrations. But the removal of military dictator could not bring peace. Sudan army still holds immense political sway in Sudanese politics. In October last year, Sudanese army chief Abdul Fattah Al Buran tried to stage a coup. He removed civilian Prime Minister Abdullah Hamdok. The PM was later reinstated after continuous street protests but having lost public support, Abdullah Hamdok resigned. Read more….
Resistance committees, which led street movement leading to removal of Omar Al Bashir, have been protesting since October. They demand zero military role in Sudanese politics. Several dozen protesters have been killed in the use of force by Sudanese forces since resumption of protests in October 2021.
On Thursday, in capital Khartoum and other major cities of the country, massive demonstrations are expected. Before that Sudanese agencies have launched a crackdown against resistance committee leaders. At least 4 have been arrested since Monday.
Government forces are making preparations to block roads and bridges leading to capital Khartoum. Internet shutdown and telecommunication blackout is expected too. While protesters have been seen putting barricades along key Sudan-Egypt road. It is very likely that the key highway will be blocked in coming hours.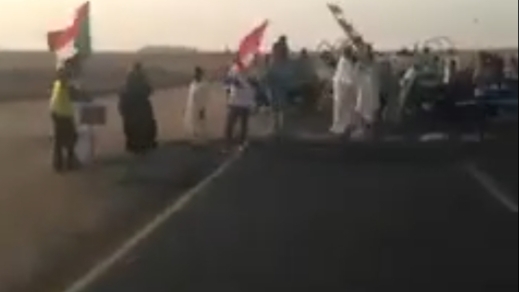 Volker Perthes, Head of UN's Transition Mission in Sudan, warned today that there could be violence in protests on Thursday. He urged Sudanese government to respect people's right of assembly and freedom of expression.
UN, EU, Middle Eastern countries and neighboring Eritrea have been trying to facilitate talks involving all Sudanese players. With inflation, unemployment and food prices all time high, Sudan army does not seem willing to relinquish its significant role in Sudanese politics.