Oromo Liberation Army (OLA), an armed group, operating in the Oromia region of Ethiopia has intensified its attacks in recent months.
The group was mainly based in Western and Southern Oromia. Wellega in western Oromia and Guji, Borena in southern Oromia were two strongholds of the armed group. But in the past three months, Oromo Liberation Army has expanded its armed presence in the West Shewa Zone of the Oromia region.
This zone takes its name from the kingdom or former province of Shewa. West Shewa shares a border with the Amhara region and in the eastern direction, it borders Oromia special zone Addis Ababa.
OLA has taken control of several main towns in West Shewa in recent weeks. Within the past 1 month, its fighters have been seen in Abuna Gindabarat, Shenan, and Ejere towns of west Shewa. For the past two days, heavy fighting is being reported near Ambo town.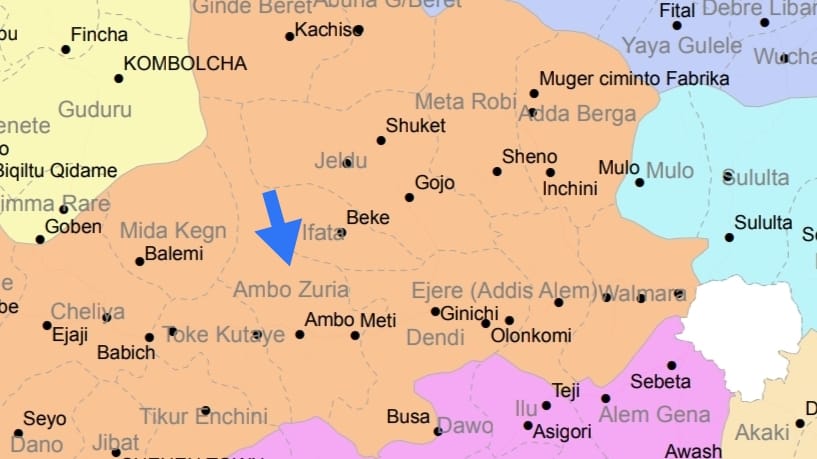 Ambo town is one of the major towns in West Shewa. It is around 100 km away from Addis Ababa, the Ethiopian capital. The town and its environs have been under internet blackout for months due to OLA's advance. In the ongoing fighting, OLA claims to have captured several government soldiers. Media outlets backed by the Oromo Liberation Army have shared pictures of captured government soldiers and their weapons.
Last year in August, Oromo Liberation Army struck a military alliance with Tigray Defence Forces (TDF). Back then Tigray forces were in control of several big cities in the neighboring Amhara region. TDF and OLA started joint operations to march towards the Ethiopian capital Addis Ababa. But in December Tigray Forces, after suffering military losses, retreated into Tigray.
After the retreat of Tigray forces, it was being said that Oromo Liberation Army would be the target of a large-scale operation and it would be a test of the group's armed resistance. But since December last year, OLA has been stepping up its attacks in different parts of Oromia.
One of the reasons behind OLA's intensified activities is the entry of Amhara regional forces and militias in Oromia. Amhara region-based groups accuse OLA of committing genocide of Amharas living in Oromia. Several sources have confirmed cross-border attacks from Amhara forces and militias in Oromia-Amhara border areas.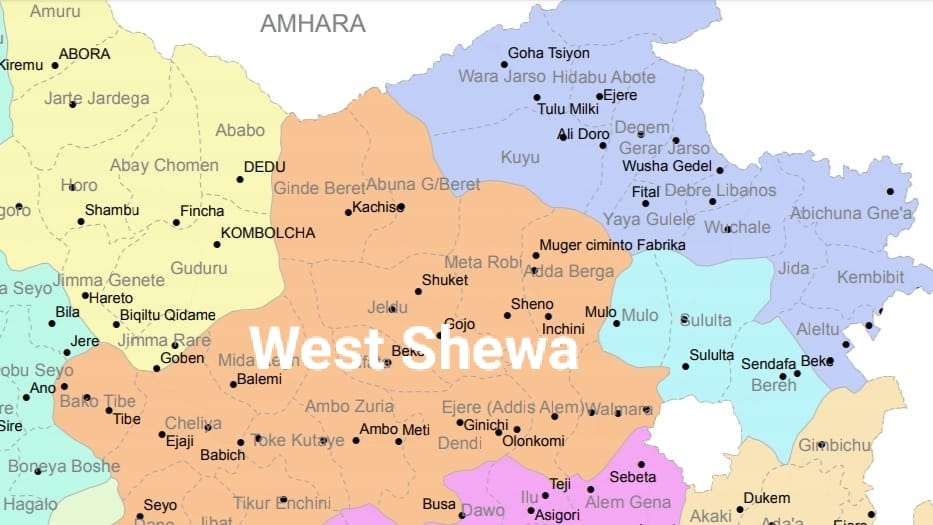 Since West Shewa shares a border with the Amhara region, OLA has expanded its activities in the region to stop Amhara forces from entering the region. Secondly, the region is not far from the Ethiopian capital Addis Ababa which OLA calls Finfinee. Fiffinee has been OLA's long-cherished and stated military goal.