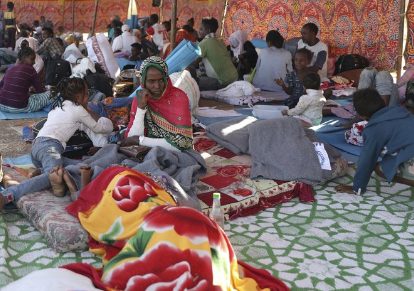 News: Five Eritrean refugees were killed in an attack on a refugee camp at the start of this month in Ethiopia's Afar region. United Nations High Commissioner for Refugees (UNHCR) has issued a statement in this regard.
UNHCR spokesperson Boris Cheshirkov held a press briefing at the Palais des Nations in Geneva. He said that ongoing fighting between Tigray and Afar forces had spread to a refugee camp in Berhale woreda of Afar region and the refugees were fleeing Behale camp towards other places.
UNHCR interviewed some Eritrean refugees in Semera town of Afar region. The refugees arrived in Semera from Berhale. They told the UNHCR staff that armed men entered Berhale refugee camp on 3 February, stole their belongings, and occupied their homes.
According to their testimonies, at least five refugees were killed and several women were kidnapped by the armed attackers. Family members lost one another in the chaos of fleeing the camp.
There are around 4,000 refugees in Semera & 10,000 in Afdeera districts of the Afar region, says UNHCR. Apart from these Eritrean refugees, more than 300,000 locals have been displaced in Afar after the start of Tigray's military offensive on Afar last month.
UN refugee body has not named any group to be behind the killing of the five Eritrean refugees. But fingers are being pointed at Tigray fighters. Last month some aid agencies blamed Tigray fighters for an attack on Mai Aini refugee camp in western Tigray.
Before the start of Tigray conflict in November 2020, there were more than 90,000 Eritrean refugees in Tigray. Eritrean youth has been fleeing the country for several reasons especially indefinite conscription and national service. Read more..
After fighting broke out in Tigray, their refugee camps in Tigray i.e. Hitsats, Shimelba, Mai Aini Adi Harush came under armed attacks from parties to the conflict. Thousands fled into Sudan and into the neighboring Amhara and Afar regions. The whereabouts of hundreds of them are still unknown.
While UNHCR and aid agencies keep on sharing news about the plight of trapped Eritrean refugees, very little has been done by warring factions to protect them.