Ethiopia's Tigray conflict, which started in November 2020, has entered a new phase. The conflict began with fighting in the Tigray region between Tigray regional forces and Ethiopian government forces supported by Eritrean troops. At the end of June 2021, Ethiopian Federal Forces and Eritrean troops left most parts of the Tigray region.
At the start of July 2021, Tigray fighters entered neighboring Amhara and Afar regions, taking control of several large cities. Especially in the Amhara region, Tigray forces captured major cities like Woldia, Lalibela, Dessie, and Kombolcha.
But for the past two weeks, due to the deployment of new combat drones and massive human wave attacks, battlefield advantage has shifted in favor of Ethiopian Federal Forces, which are supported by regional forces from the Afar & Amhara regions.
Due to precise drone strikes, the Tigray Defence Force (TDF) suffered losses on the Afar front in Kasa Gita, Burka, and Chifra towns. Tigray forces have withdrawn from all cities of the Afar region.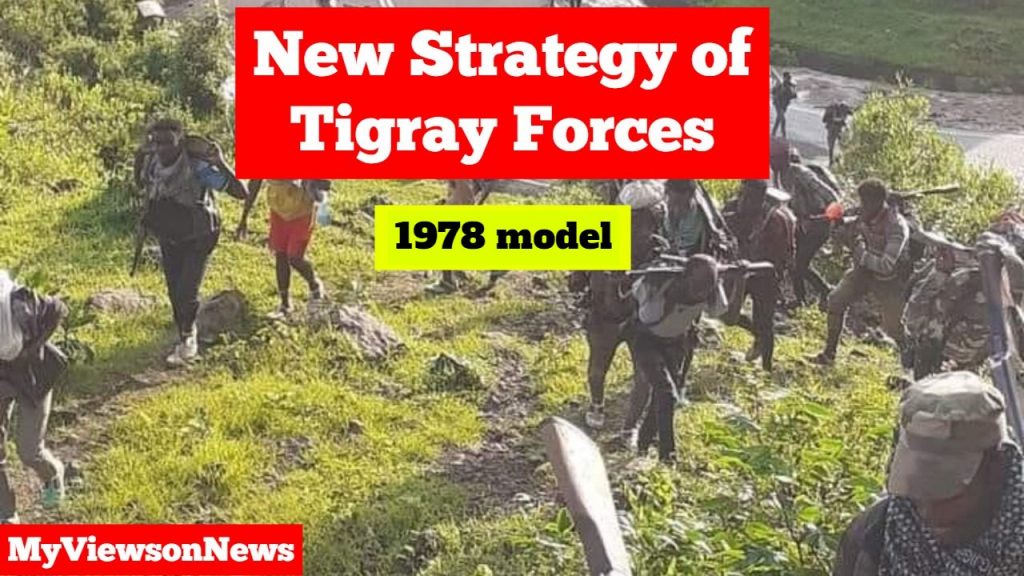 TDF has retreated from several main and strategic cities and towns in the Amhara region like Lalibela, Gashena, Dessie, and Kombolcha. When writing this article, Tigray forces retreat towards Woldia from Dessie city.
What is the next military strategy of the Tigray Defence Force? Will it continue fighting? Will it surrender?
Debretsion Gebremichael, Tigray President, said in a statement 2 days ago that his forces were making adjustments and would fight on "convenient ground." While Tadesse Werede, Tigray's top military commander, said his troops were making a tactical withdrawal to avoid vulnerability.
Tigray forces seem to be adopting a military strategy that they followed in 1978. From 1974 till 1991, fighters from Tigray, Eritrea, Afar, Oromia, and the Somali region fought together to remove long-time Ethiopian Derg dictator Mengistu Hailemariam. In 1978, these fighters came under immense pressure as Mengistu received support from the ex-Soviet Union.
So in 1978, these fighters adopted a new military strategy. They retreated towards the north into mountainous areas where they continued their struggle and ultimately removed the Derg regime from power. They used to say," when you are faced with a flood. You cannot stop it at once, try to stop it in bits and pieces" Hence Eritrea became an independent nation, and Tigray People's Liberation Front (TPLF) formed the Ethiopian People's Revolutionary Democratic Front (EPRDF), a four-party alliance dominated by Tigray, which then ruled Ethiopia from 1991 till 2018.
Once again, when Tigray forces are under pressure and have been forced to withdraw from their territorial gains in Amhara and Afar region, they want to continue their resistance along with the model of 1978.
Will this strategy work? How far will TDF retreat into Tigray? Which would be the convenient ground for Tigray forces to fight on?
It would be premature to conclude about the outcome of this military strategy at this stage. One thing seems to be sure that armed hostilities between the Ethiopian Federal government and Tigray Regional government will continue.