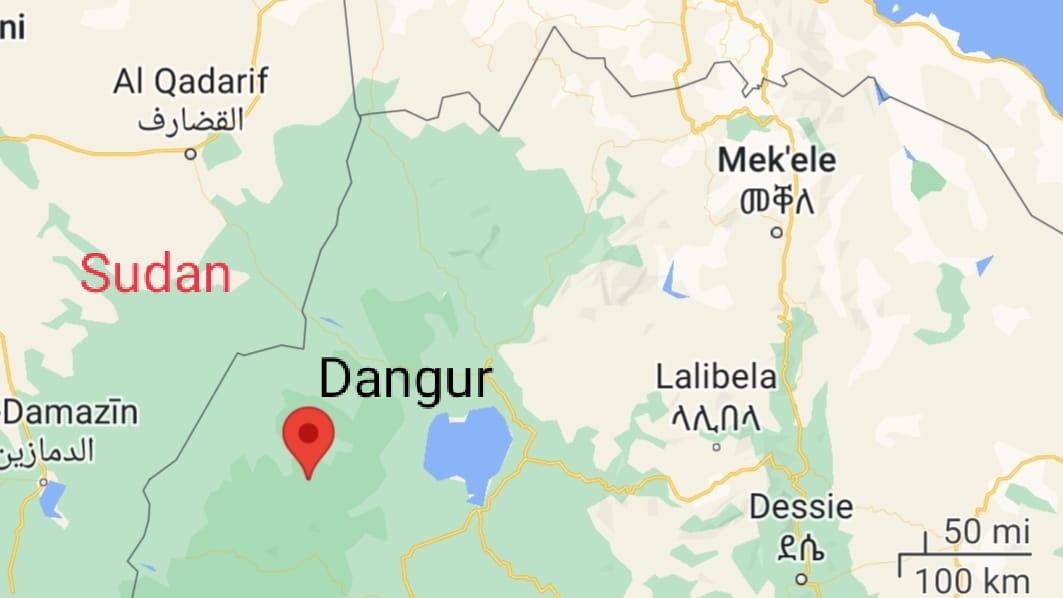 More than a hundred persons have been killed in an ambush by an armed group in the Benishangul Gumuz region of Ethiopia.
Benishangul-Gumuz is a regional state in northwestern Ethiopia. It shares a border with Sudan. It was previously known as Region 6. Following the adoption of the 1995 constitution, the region was created from the westernmost portion of the Gojjam province (the part north of the Abay River), and the northwestern portion of the Welega Province (the part south of the Abay). The name of the region comes from two peoples – Berta (also called Benishangul) and Gumuz.
The region is home to Africa's largest hydroelectric power project (GERD). Grand Ethiopian Renaissance Dam (GERD) started generating electricity last month. It is situated in Metekel zone of the regional state.
According to local sources, a convoy of buses carrying GERD dam workers was ambushed by Gumuz fighters. The attack happened in Dangur woreda. The convoy was being escorted by Ethiopian National Defence Force (ENDF) members. Preliminary reports indicate that more than one hundred persons were killed in the attack. Among the victims are GERD dam workers and ENDF officials.
An armed group Benishangul People's Liberation Movement or BPLM has been operating in the region for years. Though BPLM signed peace deals with the federal Ethiopian government in 2005 and 2013, the armed insurgency is still underway in Metekel, Kamashi, and Asosa zones of Benishangul Gumuz. BPLM claimed in 2018 that the Berta people and the Gumuz people were "oppressed by all three of Ethiopia's most powerful communities and that the Oromo Liberation Front had attacked local inhabitants in Kamashi Zone.
But lately, Gumuz fighters stuck an alliance with Oromia-based armed group Oromo Liberation Army OLA. Three armed groups are now operating in collaboration in border areas of the Benishangul-Gumuz, Oromia, and Gambela regions of Ethiopia. Fighters of Oromia-based Oromo Liberation Army (OLA), Gambela-based Gambela Liberation Front (GLF), and BG-based Benishangul Gumuz Liberation fighters are conducting joint operations in these areas.
Benishangul Gumuz fighters have not officially claimed the responsibility for the attack so far. But some social media accounts associated with the armed group have confirmed the ambush by the armed group.