Ethiopian Prime Minister Abiy Ahmad is back in the office. Around 2 weeks ago, he announced to join his forces on the battlefield against Tigray forces. Within the past 2 weeks, Ethiopian government forces have recorded several territorial gains.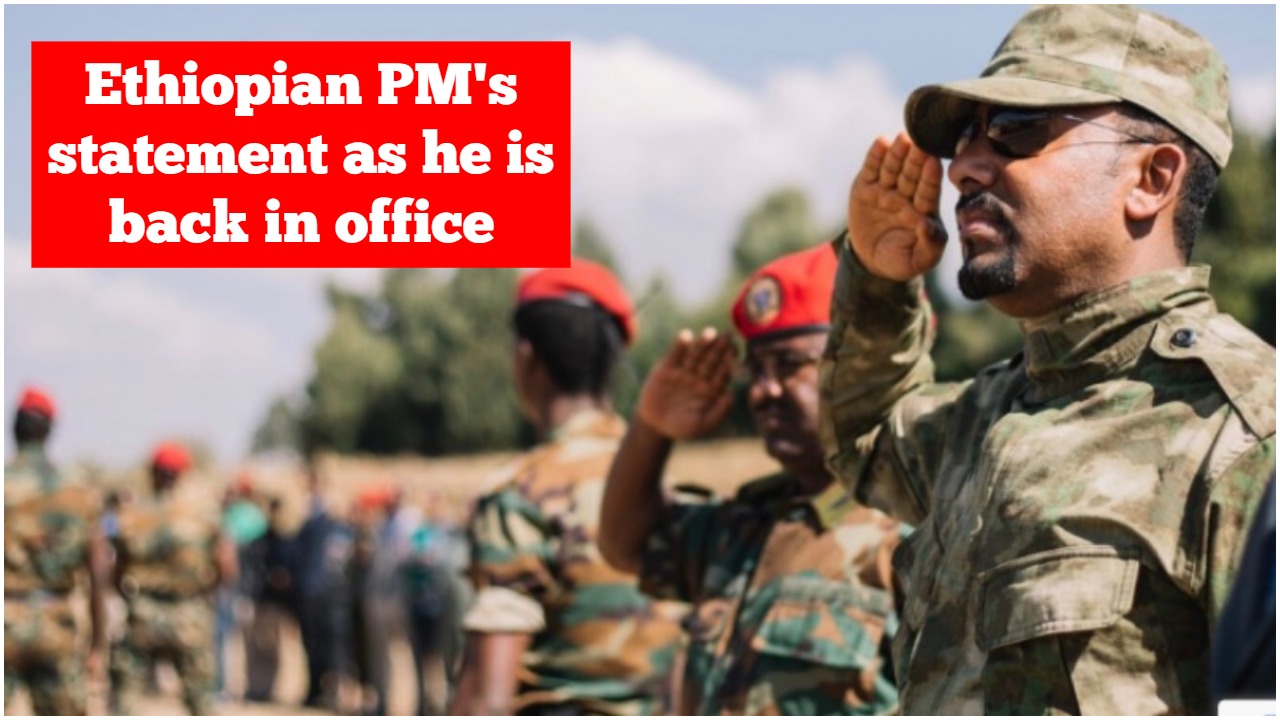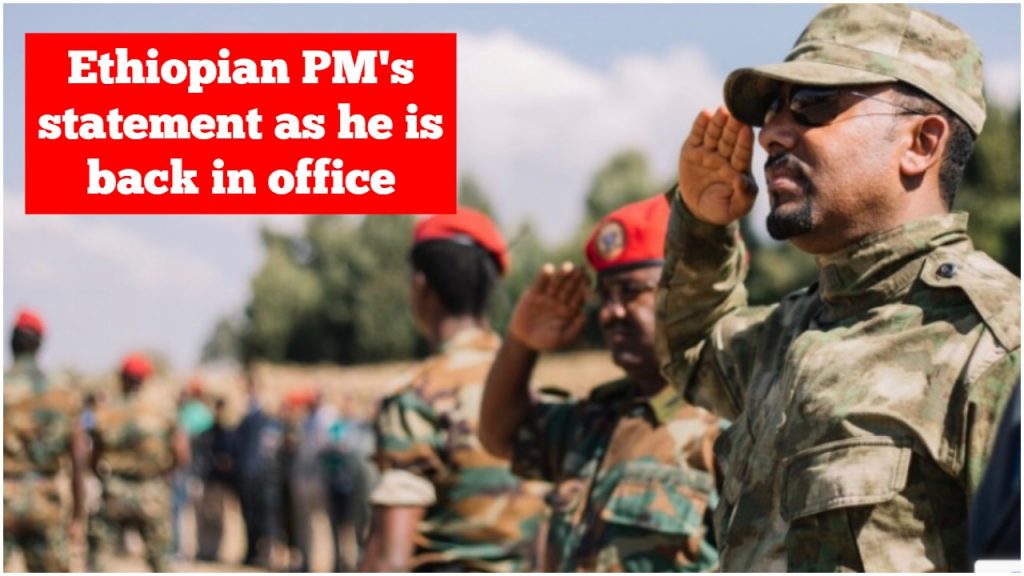 PM Abiy says in this statement that the first phase of "Operation for National Unity in Diversity" is over. But 2nd the phase is ongoing.
He accused internal and external forces of backing Tigray People's Liberation Front. He called upon the people of Ethiopia to fight in economic, political, and diplomatic fields too.
PM Abiy Ahmad, in his statement, did not offer talks to Tigray People's Liberation Front. It seems that armed hostilities between Ethiopian government forces and Tigray forces are likely to continue.