An Ethiopian Minister has denied social media reports that his father had been abducted by an Oromia-region based armed group.
Takele Uma Banti is Ethiopian Minister of Mines and Petroleum. For the last two days, it is being rumored in social media that the minister's father had been kidnapped. Oromo Liberation Army (OLA), an armed group operating in the Oromia region for decades, was said to be behind the abduction.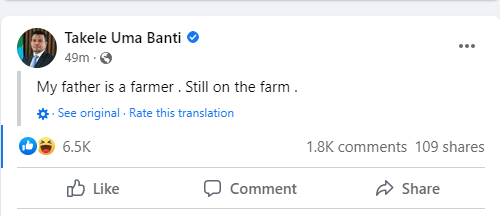 However the minister in a social media post today indirectly denied the social media rumors. In a post on his social media account, he said," My father is a farmer. Still on the farm". Though the minister has denied that his father had been abducted. But some pro-OLA new sources maintain that the minister's father was abducted but later released. Earlier this week, an Oromia Prosperity Party top official, Alamu Sime, survived an assassination attack by OLA fighters.
Around 3 months ago, another Ethiopian Minister's father was kidnapped. State Minister of Health Dereje Duguma's father, Duguma Gammada, was allegedly kidnapped by OLA fighters in Amuru Horo Gudurru Oromia. OLA never formally confirmed the incident. But reportedly minister's father was released after paying ransom.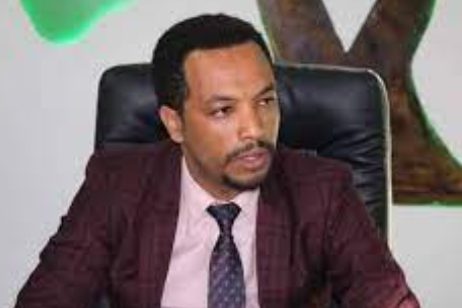 Kidnapping for ransom is one of the sources of income for armed groups, including OLA, operating in the Oromia region. OLA denies involvement in these incidents. It accuses other armed factions of being behind abductions.
Oromo Liberation Army (OLA) is the largest armed group fighting government forces in the Oromia region of Ethiopia. Led by Kumsa Dirriba Jaal Marroo, OLA has significant armed presence in the western part of Oromia. Two days ago, OLA laid out pre conditions for start of political dialogue with Ethiopian government. The government has not responded so far. Read more..