The Ethiopian government says its forces have taken control of the main highway which connects Woldia with Mekelle. According to a statement issued by the Ethiopian Prime Minister Office, Ethiopian security forces, after capturing strategic Zobel and Buren high places to the east of Kobo town, have cut off the main Woldia-Kobo-Mekellle road.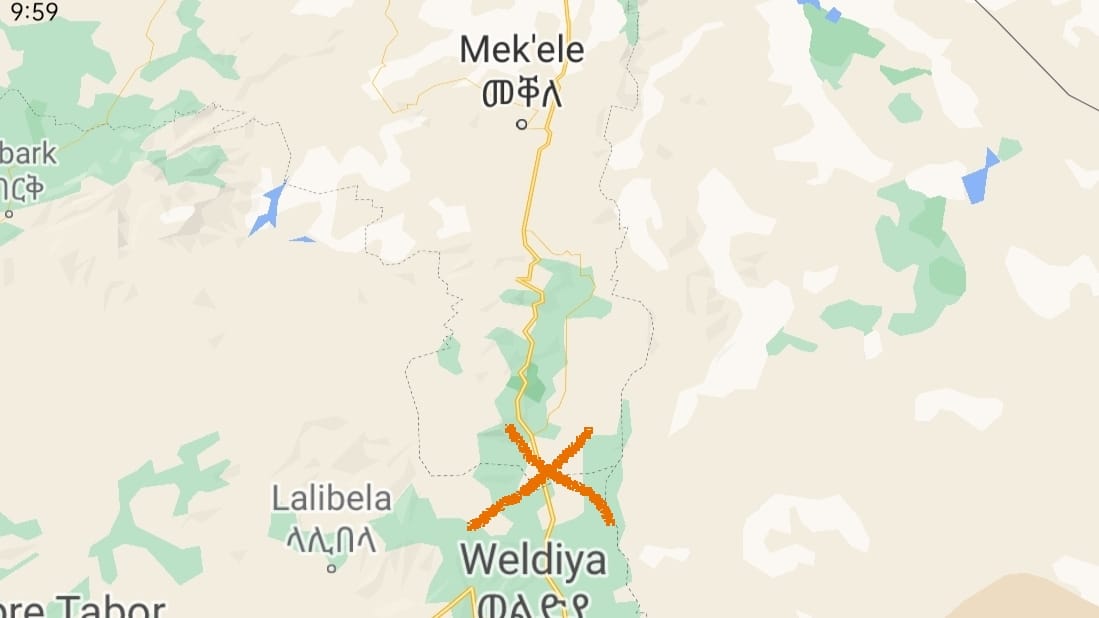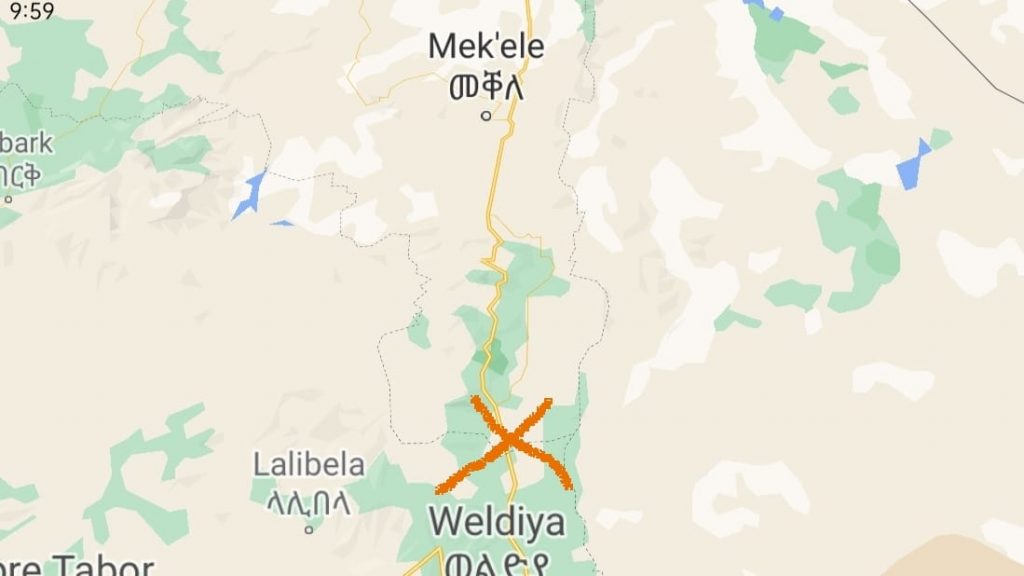 Tigray forces have been largely withdrawing from major towns of the Amhara region in the past few days. Their large convoys are heading back to Woldia from the south. According to the Ethiopian government, since the main highway to the north of Weldiya has been blocked by government forces, Tigray forces are now trapped and they cannot leave the Amhara region.
Earlier today Getachew Reda, spokesperson of Tigray People's Liberation Front, claimed that his forces had entered Gashena and Ambassel. Ethiopian PM office says that Tigray forces are trying to escape the Amhara region via Gashena-Lalibela-Sekota-Tigray road since Woldia-Mekelle road has been closed by Ethiopian government forces.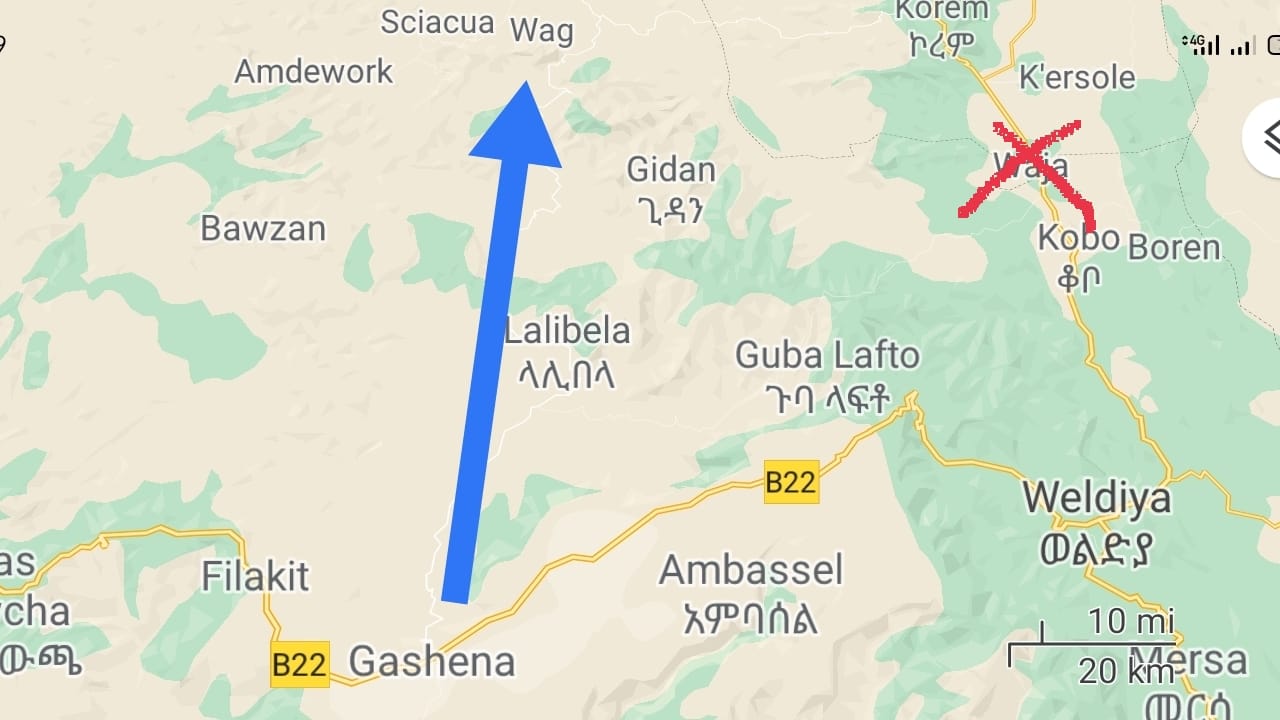 Ethiopian government forces gave safe passage to withdrawing Tigray forces during the early phase of their withdrawal. But now it seems that Ethiopian government forces are trying to trap withdrawing Tigray forces. Tigray forces will have to either surrender or fight out their retreat.