Ethiopian diaspora members have held large rallies on Sunday in the US and London. The protesters chanted slogans against international news outlets including CNN, BBC, Reuters, etc accusing them of biased reporting on the Ethiopian conflict.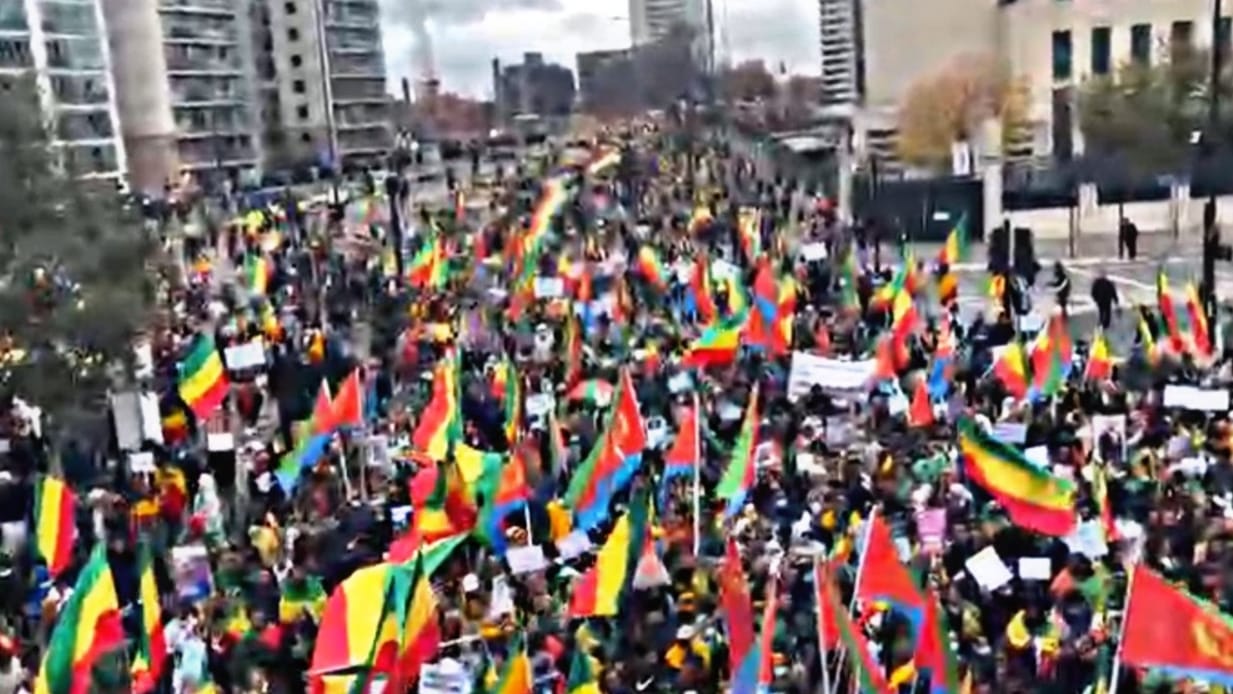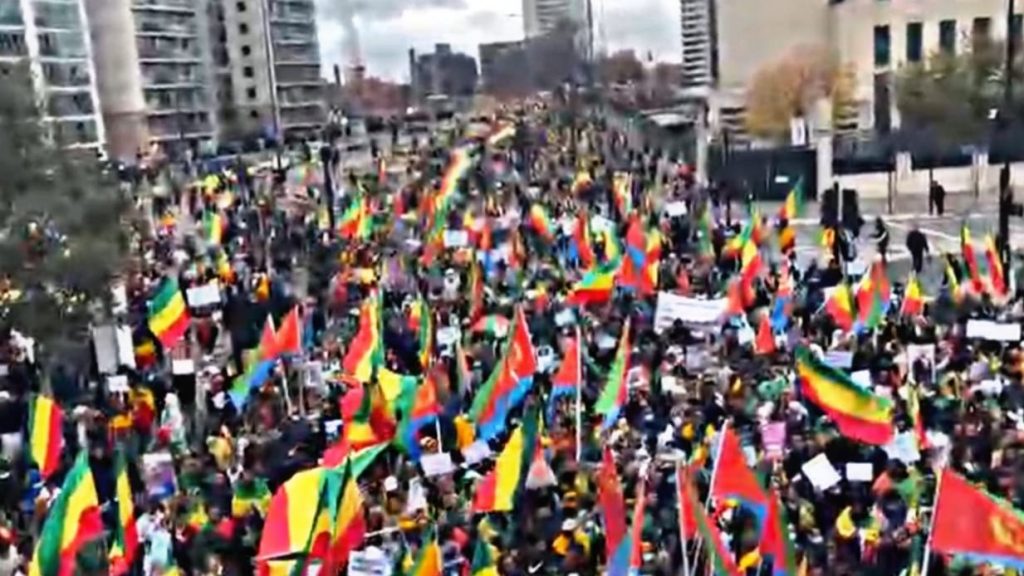 The rallies are part of the #NoMore social media campaign launched by Ethiopian government supporters a few days ago. Ethiopian Prime Minister Abiy Ahmad is his recent statements called upon Ethiopians living abroad to play their role in fighting misinformation about Ethiopia allegedly being spread by international media.
NoMore rallies were taken out in Washington DC, Denver, California, and several other places in the US and in London too
The protesters criticized US foreign policy accusing it of trying regime change in Ethiopia.