Ethiopia: Students have rallied in the Ethiopian capital Addis Ababa and Bahir Dar city of Amhara region against alleged foreign intervention in Ethiopian internal matters. Yesterday Addis Ababa University students marched to the US embassy in Ethiopia chanting slogans "No More". The students condemned alleged foreign intervention in Ethiopia and denounced western media's allegedly biased coverage of the ongoing Ethiopian conflict.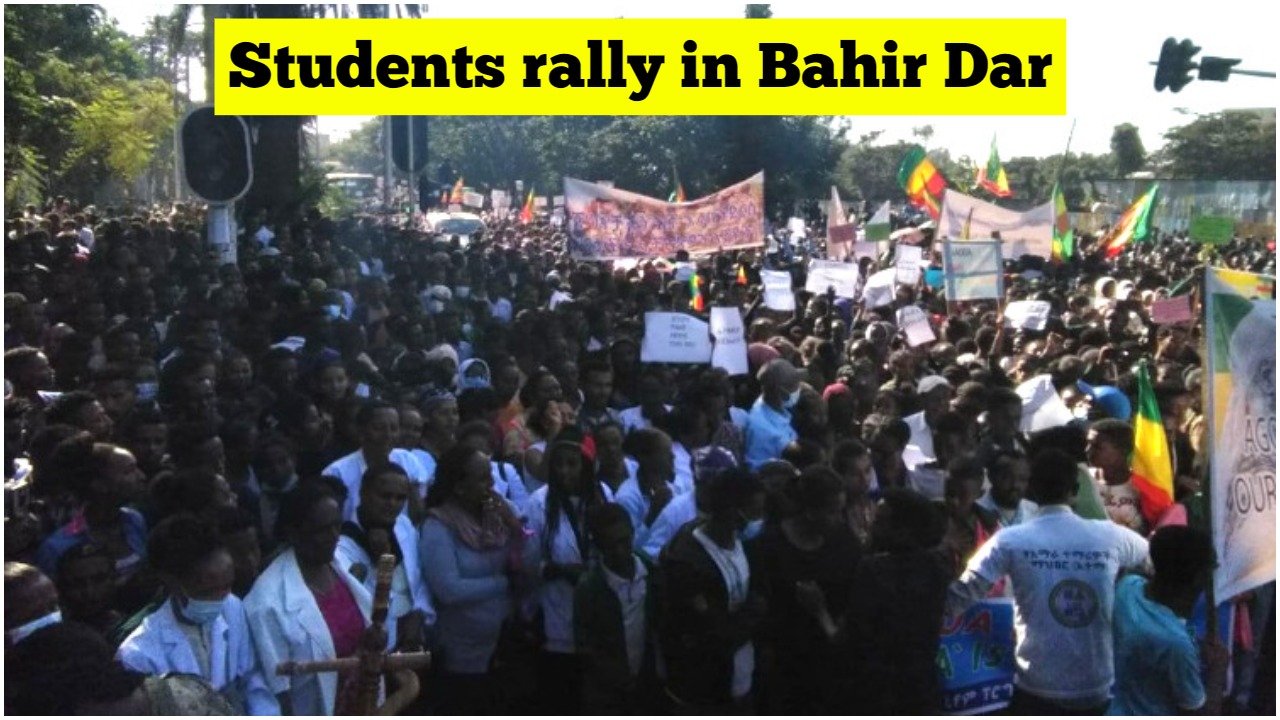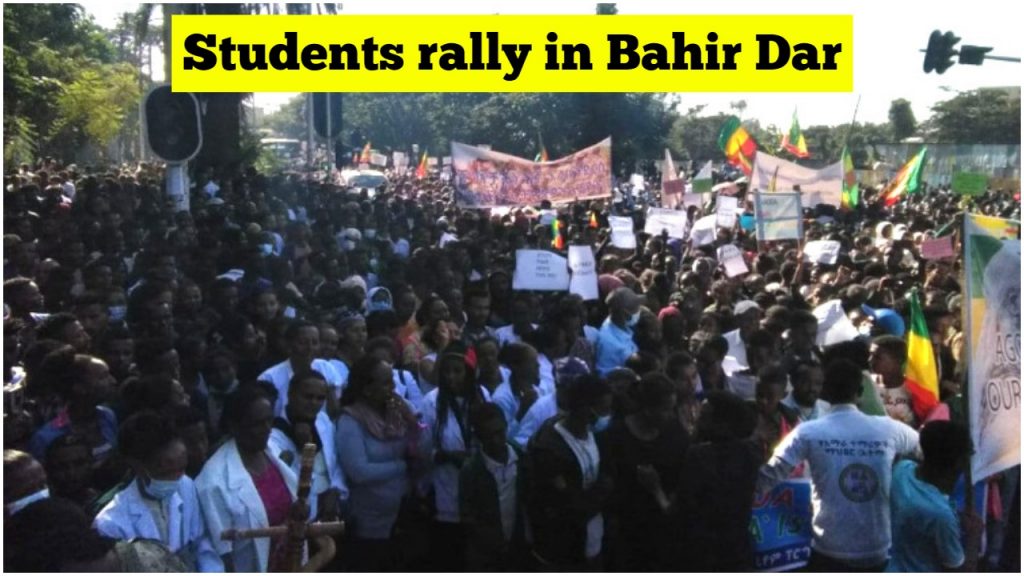 Today students took to the streets of Bahir Dar city in the Amhara region. The students accused the US and West of interfering in Ethiopian internal matters and blamed western media for being biased against the Ethiopian government.
The two protest rallies have been held under the banner of #NoMore. The Ethiopian government is backing a social media and street campaign called #NoMore. The Ethiopian government accuses foreign countries and media to be backing Tigray People's Liberation Front (TPLF). Ethiopian government and TPLF are involved in a year-long deadly civil war which has cost tens of thousands of lives on both sides.