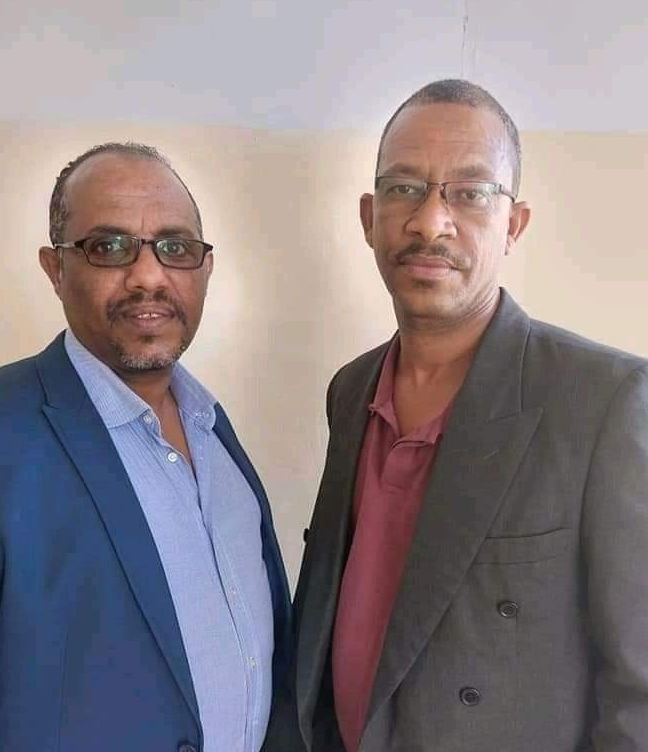 Politicians from a political party of Ethiopia have visited the US embassy in Addis Ababa, the Ethiopian capital.
Leaders of Balderas for Genuine Democracy, an Ethiopian opposition political party led by activist and lawyer Eskinder Nega, have visited the US embassy. The party revealed the visit in a statement issued a few hours ago. Dr. Beqalu Public Relations Head and Solomon Tessema Foreign Affairs head of the party met with Osman Oztat. Osman is Deputy Counselor at the US embassy.
Addis Ababa security forces arrested dozens of Balderas party members this week. The arrests happened after two celebratory gatherings in the capital city in recent days. On 2 March, Adwa celebrations were held at Menelik square and Adwa bridge in Addis Ababa. On 5 March, Balderas party members and other citizens celebrated Karamara victory in Addis.
Around 3 dozen members were arrested by Addis Ababa police after the celebrations. The police are reportedly charging them with creating a law & order situation. Read more
The Balderas party politicians apprised US diplomats of the government crackdown on party members. They shared their view about the ongoing Ethiopian national dialogue. They rejected the national dialogue calling it neither transparent nor independent.
Displacement of civilians especially Amharas from Oromia and Benishangul Gumuz also came under discussion. According to Balderas's statement, the party delegation informed the American diplomat about alleged atrocities of the Oromo Liberation Army (OLA) and displacement of Amharas in Wellega, West Shewa Oromia, and Benishangul Gumuz region of Ethiopia.
Balderas party chief, Eskinder Nega, was released at the start of this year after imprisonment of more than a year.
Since the start of the Tigray conflict in November 2020, the government of Ethiopia has been accusing the US of interfering in Ethiopian internal matters. But the visit of Balderas party members could be seen as a sign of the party's lack of trust in Ethiopian institutions.