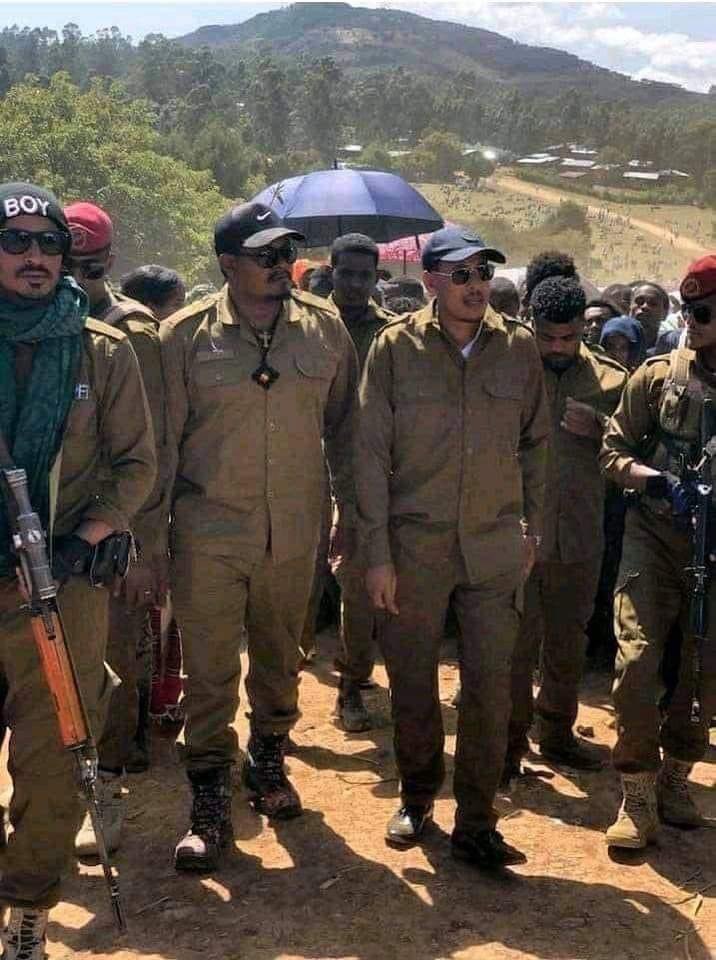 Ethiopian National Intelligence and Security Service (NISS) has recommended action against irregular organizations formed in the country due to the Ethiopia-Tigray war. The recommendation has come a few hours after a top Fano commander, Zemene Kassie, said that no one could tie his hands.
Today Ethiopian Prime Minister Abiy chaired a meeting of the country's top security body. Regional Presidents, Defence Minister Abraham Belay, Field Marshal Berhanu Jula, NISS chief Temesgen Tiruneh and others participated in the meeting.
NISS Chief and Defence Minister briefed the participants about the country's overall security situation.
Two issues were raised by the NISS chief. He recommended actions illegal arms trafficking and irregular organizations formed or strengthened in the wake of the Tigray conflict.
One of the most prominent irregular militias which came under the spotlight in recent months is the Amahara-based Fano militia. Fano was armed with small weapons in recent months. Its commanders and fighters actively supported Ethiopian Federal and Regional Forces on frontlines against Tigray Defence Force when TDF entered the two regions last July.
Amhara regional government a few weeks ago held a meeting with Fano commanders and rejected rumors that Fano was being disarmed.
While NISS is recommending action against Fano, it is not clear what the nature of this action would be. Will Fano be disarmed? Will its members be incorporated in Regional Forces?
Yesterday a Fano commander Zemene Kassie from the Gojjem zone of the Amhara region in a social media post said that no one could tie his hands. He and other Fano commanders in another statement said that they were ready to join the fighting on the Afar-Tigray border to support the people of Afar.
How will Amhara regional government reshape Fano? Could this friction between Fano and Ethiopian Federal agencies have an impact on the ongoing fighting on Tigray-border areas?
Fano commander Zemene Kassie's social media post indicates that the Fano commanders will resist disarming. In the ongoing month, new Fano recruitment & graduation ceremonies have been seen in Gojjem, North Shewa, and South Wollo zones of the Amhara region.