Ethiopia: Kenyan President, Uhuru Kenyatta, arrived in Addis Ababa a few hours. He was received by Ethiopian Prime Minister Abiy Ahmad at Bole International Airport. Kenya is spearheading a diplomatic campaign to end the Tigray war.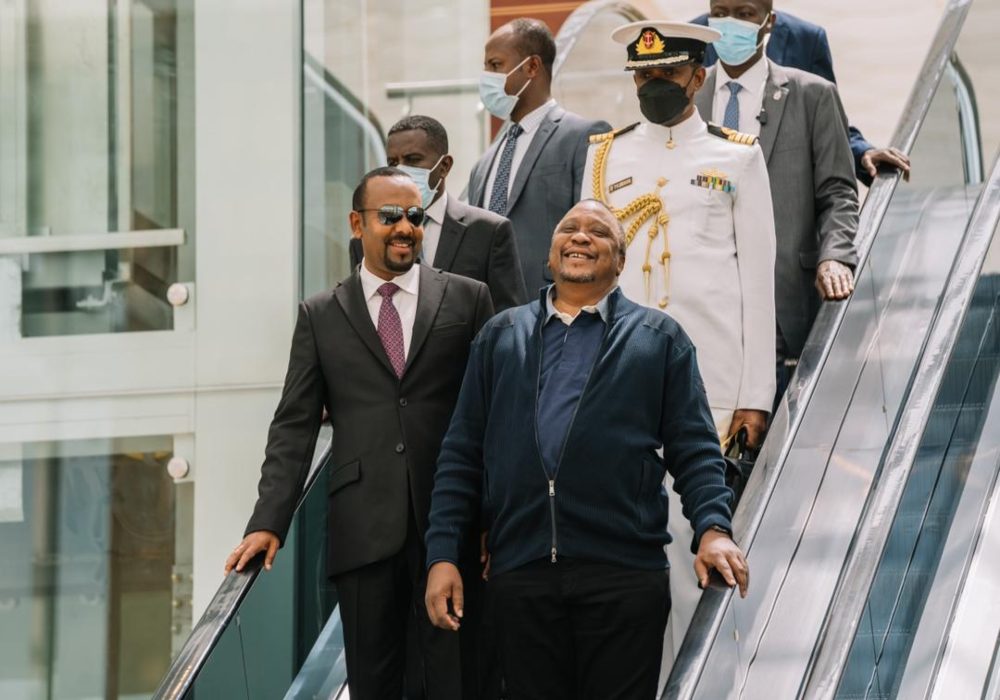 Anthony Blinken, US Secretary of State, is due to start his visit to Kenya, Senegal & Nigeria from tomorrow. Ethiopia-Tigray conflict is going to be one of his top agenda items in the visit.
Earlier African Union mediators visited Ethiopia and Kenya to find a peaceful solution to the ongoing Ethiopian war. US envoy to the Horn of Africa, Jeffery Feltman, also visited Kenya a few days ago. The US is backing the Kenyan initiative to mediate the Ethiopian conflict. Could this Kenyatta's visit be a breakthrough in the ongoing Tigray Ethiopia war which began around a year ago?