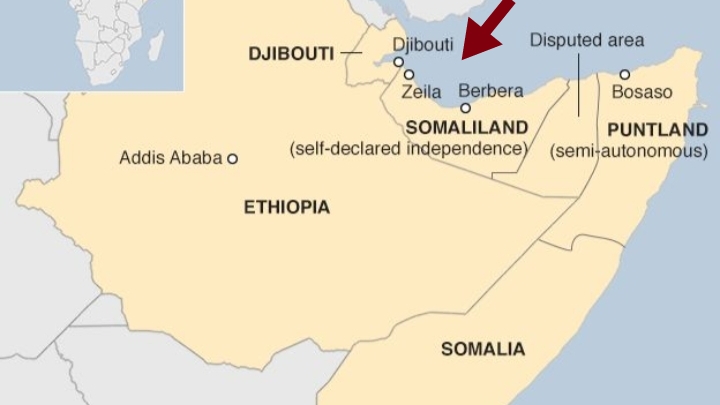 The Ethiopian government is reportedly becoming increasingly interested in developing a new port in Somaliland. Berbera port project was being seen as a key project for landlocked Ethiopia. But the country seems to be shifting its priorities. It now wants to develop Zeila or Saylac port in neighboring Somaliland.
For years Ethiopia has been endeavoring to expand its options regarding the use of ports for its imports and exports. It has been heavily reliant on its neighbor Djibouti's ports for almost entire of its economic activity.
In May 2016, DP World of the United Arab Emirates signed a US$442 million agreement with the government of Somaliland to operate a regional trade and logistics hub at the Port of Berbera.
In March 2018, Ethiopia became a major shareholder following an agreement with DP World and the Somaliland Port Authority. The port is operational. But projects are under construction to increase the ship-handling capacity of the port. Berbera-Ethiopia motorway is also under construction with investment from both Ethiopia and UAE.
When Berbera port started its operations, it was said that UAE, Ethiopia, and Somaliland owned 51%, 19% & 31% shares respectively. But a few days ago, a Somaliland minister said that UAE and Somaliland owned the port with 65% & 35% shares respectively.
According to unofficial reports, Ethiopia wants the transfer of its shares from Port Berbera to Port Zeila. Zeila port is closer to Ethiopia. Secondly, huge natural gas reserves have been discovered in the Somali region of Ethiopia. British New Age and Chinese GCL companies have been mining for natural gas discovery in the Somali region. Ethiopia now, in collaboration with China, wants to export this newly discovered natural gas through the Zeila port.
Somaliland President Muse Bhi Abdi visited Ethiopia this month. After the visit, Ethiopia promoted its consul general in Somaliland to a full ambassador. Ethiopia is the 1st country that has appointed an ambassador to the self-proclaimed country.
Ethiopian Prime Minister, two days ago, visited the United Arab Emirates. Reportedly Ethiopian government is in talks with Somaliland and the United Arab Emirates for the transfer of its shares from Berbera to Zeila port.