Ethiopia: In a bomb blast at Dessie city police station, at least 5 people have been killed. Dessie city is situated in the Amhara region of Ethiopia and the bomb explosion happened in its Ansawha sub city.
According to Asamin Mulat, Dessie city police chief, four criminals were arrested by police officials on Monday. The arrested criminals were being interrogated at Dessie city's 4th police when a bomb blast happened. Among the killed, there are police and special force members too.
Dessie city police chief and Amhara region's communication department have not shared details of the arrested criminals and killed officials.
An Ethiopian political party called Balderas, led by Eskinder Nega, earlier in the today shared a post on its official Facebook page. The party claimed that there was several-hours long exchange of gunfire in Dessie city between security officials and Amhara Fano militia members.
Later some local news sources shared posts that after exchange of gunfire, 8 Fano fighters had been arrested in Dessie city and they had been taken to 4th police station.
More than a month ago, Ethiopian federal and regional forces started a military operation against Amhara Fano militia. The government says that the operation is against criminal elements operating in the name of Fano. But Fano commanders and supporters accuse the government of trying to disarm the militia. Several Fano fighters and security officials have been killed in clashes in recent days. Read more..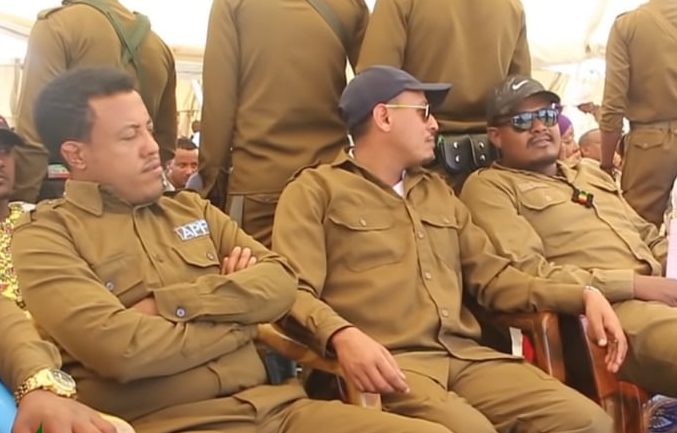 Amhara Fano militia is not an organized and centralized group. It consists of several groups led by different commanders operating in different parts of the Amhara region. The militia groups have been operating for years. But the militia came under the spotlight after Tigray forces launched a military offensive on the Amhara region last year.
Last year when Tigray forces were in Amhara region threatening to reach capital Addis Ababa, Amhara Fano militia fought alongside regional and federal forces against Tigray fighters. But after the retreat of Tigray forces from Amhara in December 2021, federal and regional governments started taking measures to contain the armed militia.
It seems that the bomb blast in Dessie city is linked to government's ongoing operation against Amhara Fano militia.