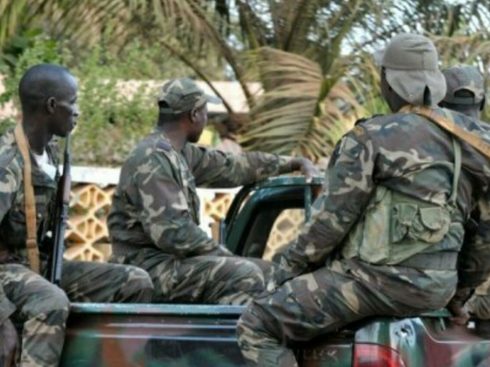 ECOWAS has confirmed that a coup attempt is underway in Guinea Bissau. The Economic Community of West African States (ECOWAS) has released a statement about the coup in Guinea Bissau.
The statement says "ECOWAS condemns the coup attempt and holds the military responsible for the physical integrity of President Umaro Sissoco Embalo and members of his government".
"ECOWAS asks the military to return to their barracks and maintain a republican posture," the statement further says.
Heavy gunfire was heard near Presidential Palace in Guinea Bissau today. According to locals, sustained gunfire was still going on in Bissau, Guinea Bissau's capital.
Guinea Bissau, a former Portuguese colony, gained independence in 1973, which was recognized the following year. The country is situated in coup-prone west Africa.
ECOWAS is a 15 member West African bloc. Out of 15 member states of the bloc, military coups have been seen in 4 countries (Mali, Guinea, Burkina Fano, and Guinea Bissau) in the last 9 months or so.
Colonel Assimi Goitia is leading a military rule in Mali since May 2019 when he ousted the president and the prime minister. In Burkina Faso, last week, President Christian Kabore was removed from power by the military. In Guinea, President Alpha Conde was overthrown by Colonel Mamady Doumbouya in September 2021.
Since its independence, Guinea Bissau has seen three military coups, the last one being in 2012.
Guinea Bissau shares a border with Guinea where Colonel Mamady Doumbouya overthrew the civilian government last year.