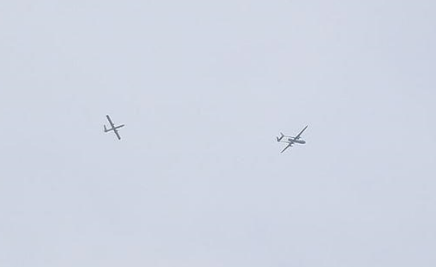 Drone attack on Saudi Arabia has left more than a dozen injured. Abha airport was the target of the drone strike today. Abha is the capital of 'Asir Region in Saudi Arabia. It is situated in the fertile Asir Mountains of southwestern Saudi Arabia, near Asir National Park. Abha's mild climate makes it a popular tourist destination for Saudis.
At least 12 people of different nationalities were injured as a result of this attack, said Coalition Forces spokesperson.
According to the spokesperson, the drones were successfully intercepted by Saudi Air Defence System. The drones were destroyed in the air. Debris from the intercepted drone reportedly fell within the vicinity of the airport. Air traffic had returned to normal just over an hour after the initial report, the spokesperson said.
"We will take firm operational measures in response to the threat of targeting civilian airports and travelers," a coalition spokesperson said in a statement carried by the official SPA news agency.
Abha, near Saudi Arabia's southern border with Yemen, is a regular target of drone and missile strikes launched by the Iran-backed Houthi militia fighting coalition forces in Yemen.
One notable attack on Saudi Arabia occurred on Tuesday, August 31, when eight civilians were injured after an explosive-laden drone was intercepted above the airport. Several attacks in June of 2019 led to the death of one Syrian national and injured 47 others.
Saudi Arabia has been militarily involved in Yemen's civil war since 2015. Saudi Arabia's ally in the Yemen conflict, United Arab Emirates UAE, was also the target of drone and missile strikes in recent days. Read more..