Tensions between Ukraine and Russia rose today tremendously when the Ukrainian military claimed that Russia-backed separatists had targeted a kindergarten and a school in Eastern Ukraine.
Almost all day exchange of fire and artillery fire went on between LPR and DPR based fighters and Ukrainian forces. However, the pictures and videos about shelling on Kindergarten shared by Ukrainian sources are being minutely analyzed. Some experts claim that Ukraine today tried to stage a false flag operation to attack Luhansk People's Republic (LPR) and Donetsk People's Republic ((DPR). In recent days, Ukrainian forces have been seen deploying more weapon platforms close to the frontline with LPR and DPR. Read more…
Ukrainian officials claim that at around 9 am local time today, a kindergarten in the village of Stanytsia Luhanska was struck by artillery strikes; and the artillery strikes were fried from that part of Donbass which is under the control of separatists. Ukrainian president Volodymyr Zelensky said rebels shelled the building which is located close to the frontline on Kiev's side in a 'big provocation'. The military said two civilians were hurt and half the settlement was left without electricity.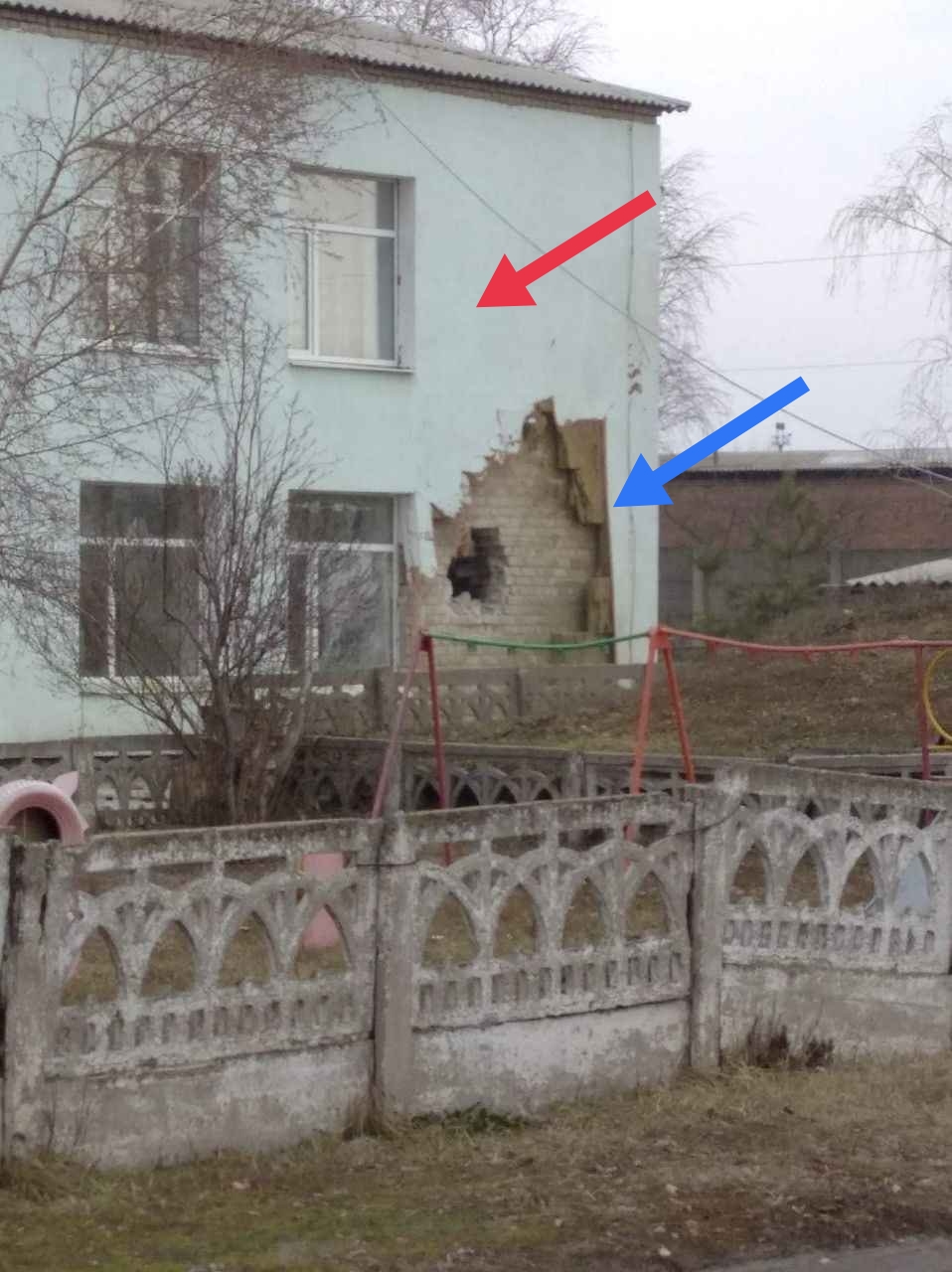 But the pictures from Stanytsia's kindergarten shared by Ukrainian news sources raise several questions. The picture shows a hole in the outer wall of the school building allegedly caused by an artillery shell fired by separatists. But on close analysis, one can see that a glass window on top of the wall hole is intact. Can a glass window remain intact if right below it an artillery shell smashes into a wall?
The Interior of the kindergarten shows the wall hole but several soccer balls can be seen neatly placed on a shelf. Despite the impact of the artillery shell, the soccer balls miraculously did not fall down.
NATO, European Union, and the US accuse that Russia is about to invade Ukraine. But Russia and Russia-backed LPR and DRP say that today Ukraine staged a "false flag operation". Ukraine is planning an attack on LPR and DPR, they further claim.
Despite the withdrawal of some Russian troops from the Ukraine border, tensions are running high. Both sides are accusing each other of planning a large-scale attack.