Oromia: Calls are being made for roadblocks and strike in the Oromia region of Ethiopia. This week dozens of protests were seen across Oromia.
Around a week ago, hundreds of innocent civilians were killed in East Wellega Oromia in Amhara-Oromo ethnic violence. Both Amhara and Oromia ethnic groups are claiming that the killed people were from their ethnic group. Wellega has long been destabilized due to ethnic tensions.
Amhara ethnic group members live in large number in Oromia-Amhara border areas. Amharic news sources have been accusing Oromia regional forces and Oromo Liberation Army (OLA), Oromia region based armed group, of committing ethnic cleansing of Amhara in Wellega.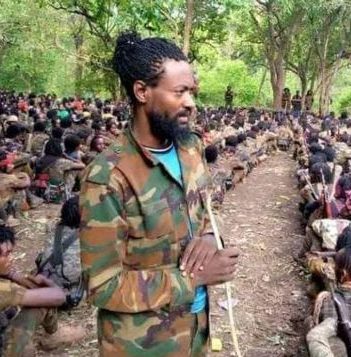 On the other hands, Oromia opposition parties and groups say that ethnic Amhara in Oromia are being armed which is fueling increased ethnic tensions.
After this week's civilian killings in Wellega, protests erupted in the Oromia region. Students at universities and educational institutions took to the streets in Oromia and capital Addis Ababa. Oromo Liberation Army in a statement, a few hours ago, announced to start Save Oromia movement to remove Ethiopian federal government.
Now calls are being made for roadblocks and strike across Oromia. National Oromian Youth Movement, a group reportedly backed by OLA, in a statement today said that Oromos should block major roads leading from Oromia to capital Addis Ababa. While calls are also being made for general strike in Oromia, no date has been announced so far.
It seems that Oromia region based opposition political parties and armed group OLA are trying to start a street protest movement against Ethiopian Prime Minister Abiy Ahmed's government. Abiy was elected PM for five years in last year's general election which was boycotted by almost all opposition political parties in Oromia.