Somaliland opposition parties are due to hold protest today. Somaliland is a self-declared country in the Horn of Africa, which is in quest of recognition. It is due to hold presidential election on November 13 this year. Opposition parties and ruling party are in disagreement over electoral matters.
Waddani party led by Abdirahman Mohamed Abdullahi and UCID led by Feisal Ali Werrabe are mobilizing masses for Sunday's demonstrations. The two parties accuse incumbent President Muse Bihi Abdi of obstructing the electoral process. Last month, there was physical confrontation in Somaliland parliament between the MP's from opposition and government benches over the issue of registration of new political parties.
Around a week ago, Waddani and UCID submitted a letter of protest to Somaliland Interior Ministry, asking for permission to protest. The Ministry did not issue any permission. Instead, in a statement, it said that no authorized protests were allowed. It told police authorities to tighten security arrangements.
On Saturday, Waddani Party leader Abdirahman Mohamed Abdullahi visited several neighborhoods in a bid to mobilize people for Sunday's protests. In a statement he accused the government of having arrested Ahmed Seyid, a tea stall owner, at whose stall the Waddani party leader took tea.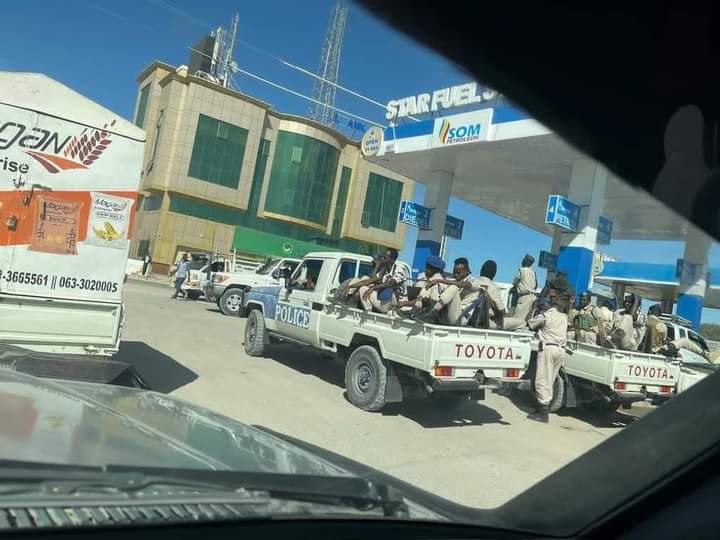 Meanwhile new deployment of security officials on the streets of Hargeisa, Somaliland's capital, has been seen since this morning.
Will Somaliland opposition parties be allowed to protest today or not? Is new deployment of security officials meant to stop the demonstrations?
Muse Bihi Abdi, the incumbent President, is eyeing another term in office. In December 2017, he was elected for a five year term. Somaliland prides itself for being a working democracy in the turbulent Horn of Africa where democratic forces have long been complaining of narrowing of political space.
In the neighboring Somalia, which claims that Somaliland is its part, Presidential election was held last month after a delay of more than a year. Hassan Sheikh Mohamud was elected as the new President.