US Secretary of State Antony Blinken has contacted Kenyan President Uhuru Kenyatta by phone. The telephonic conversation has happened in the backdrop of ongoing conflicts in Ethiopia and Somalia.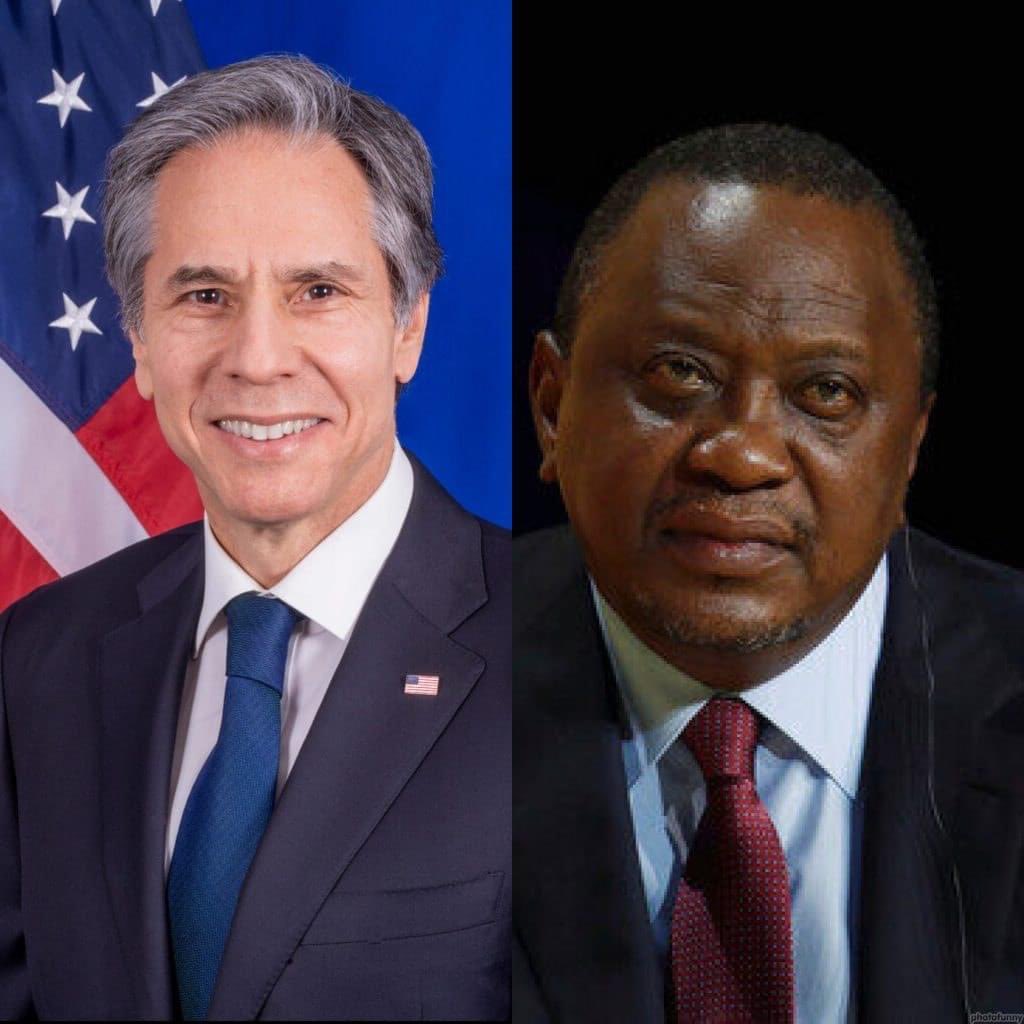 Kenya shares borders with both Ethiopia and Somalia. It is hosting tens of thousands of refugees from neighbouring Somalia and Ethiopia. In the telephonic conversation, the two firstly discussed Ethiopia Tigray conflict. Blinken reiterated US call for cessation of hostilities, unfettered humanitarian access, end to human rights violations and negotiated settlement in Ethiopia.
Kenya is part of a regional effort to mediate Ethiopia-Tigray conflict. African Union mediator Olusegun Obasanjo has visited Kenya and Ethiopia to find a peaceful solution to Tigray conflict.
According to some sources, Kenya has prepared a plan about peaceful solution to Ethiopian conflict and the plan is under discussion with the Ethiopian stakeholders.
Kenyatta and Blinken discussed ongoing political deadlock between President Abdullahi Farmajo and Prime Minister Mohammed Hussein Roble in Somalia. Blinken reiterated US position opposing Prime Minister's Roble suspension by President Farmajo. He called for early conclusion to Somali Presidential Election.
US wants Kenya to play a pro active role to resolve armed and political conflicts in Ethiopia and Somalia.