An Aide of Fano commander Zemene Kassie has been killed in the ongoing security operation in the Amhara region of Ethiopia.
More than a month ago, Ethiopian federal and Amhara regional forces launched a security operation in the Amhara region. The operation was aimed at containing a militia called Fano. Amhara Fano militia came under the spotlight last year after Tigray forces launched a military offensive on the neighboring Amhara region. Back then Ethiopian security forces backed and armed Fano fighters.
After the retreat of Tigray forces from Amhara in December last year, government forces launched the security operation to disarm the militia. Gojjam zone of the Amhara region is home to two top Fano commanders. Zemene Kassie and Masresha Setie are leading Fano factions in Gojjam. Read more…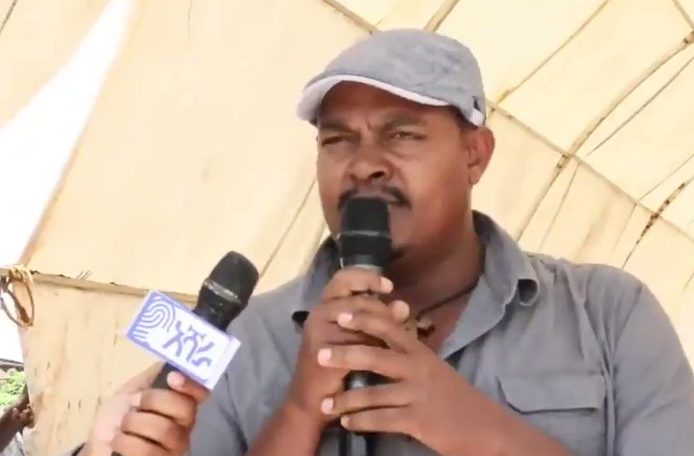 Since the start of the operation, both Gojjam Fano commanders have been at large. More than a week ago, security forces encircled Zemene Kassie's house in Merawi Gojjam. According to Nibret Kassie, Zemene Kassie's bro, their house was stormed by security forces but Zemene Kassie could not be found.
According to local sources, regional forces have killed a right hand man of the Fano commander Zemene Kassie. Meseret Belay, Zemene Kassie's close associate, was cornered by security forces in Gojjam. Security officials laid siege to his house, telling him to surrender. Exchange of gunfire ensued. Resultantly Meseret Belay was killed.
Independent sources say that thousands of Fano fighters, supporters, community activists, journalist and former members of security forces have been arrested in the Amhara region since the start of the operation.
Ethiopian federal and Amhara regional governments say that the operation is against criminal groups operating in the name of Fano. But top Fano commanders like Masresha, Mesafint, Zemene Kassie, Sefer Meles accuse the government of trying to disarm and disband the Fano militia.