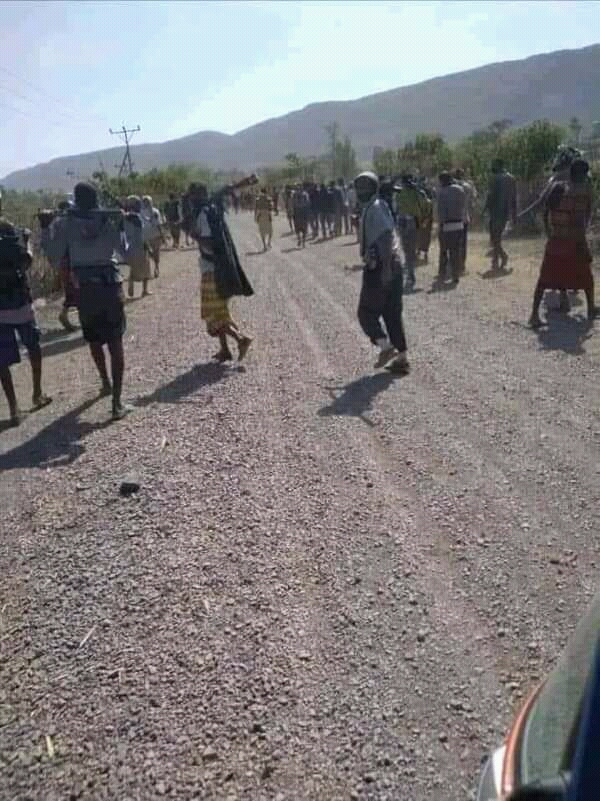 Ethnic clashes among Afar, Amhara and Oromo communities are being reported in at least two districts of Ethiopia. Bati, Salate Kilah and Jille Dhumuga are the places where fighting went on for hours.
Bati town is situated on the Amhara Afar border. It is part of the Amhara region's Oromia special zone. Last year the town came under the control of the Tigray Defense Force (TDF) when TDF was trying to advance into the Afar region to cut off the strategic Ethiopia-Djibouti road.
However in December last year, Tigray forces retreated from Bati and other towns of the Oromia special zone. But TDF's ally Oromo Liberation Army (OLA) maintained its presence in some pockets of the Oromia special zone in the Amhara region.
The ongoing clashes are being reported between local Oromos and militia from two neighboring regions. Reportedly Amhara Regional Forces and Fano militia members have joined Afar militias members in continued clashes.
According to some local sources, Oromo Liberation Army (OLA) is backing local Oromos in this confrontation. Ethiopian federal and Amhara regional governments did not issue any statement in this regard. Unconfirmed reports are being shared about a number of people having been injured and killed. Overall details remain sketchy.
Around two weeks ago, the Ethiopian federal and Oromia regional governments announced the start of a military campaign against the Oromo Liberation Army, the armed group mainly based in the Oromia region of Ethiopia. Major opposition political parties in the Oromia region oppose this operation. Read more..
Regional forces from Amhara and Afar are also participating in the military campaign against OLA. The two regional forces and militias have sealed off border areas along the Oromia region.